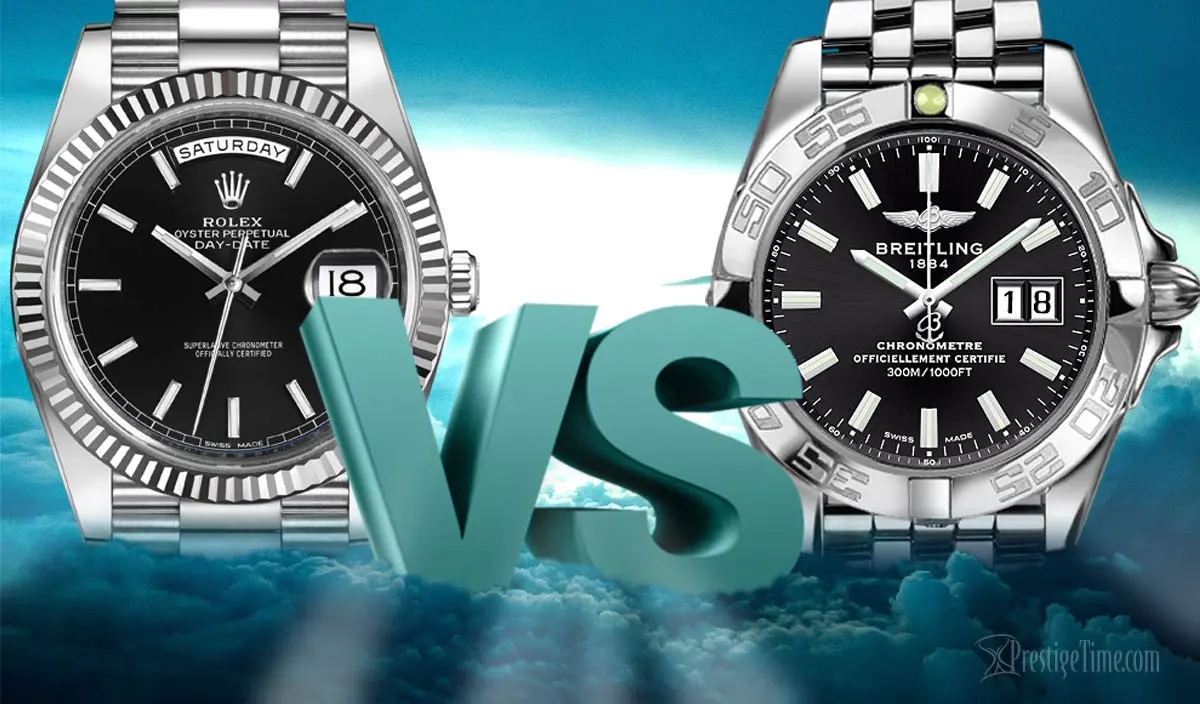 Rolex VS Breitling
There are those that swear by each brand but which one is the best for you?
Rolex VS Breitling: Which is Better?
We hear "What is a better watch Breitling or Rolex?" more often than you think and it can be answered several ways depending on the context of the question." So let's answer all of them, shall we?
We are here to address some key questions that you're probably asking yourself when comparing Rolex VS Breitling. Is Breitling better than Rolex? These two luxury brands are both very popular and are often considered when looking for a luxury watch from a well-known Swiss watchmaker. You may be considering a purchase and want to find out what is a better watch Breitling or Rolex. Both brands produce some really great watches. That being said, in the case of Breitling VS Rolex, let's find out if it's Rolex or Breitling that is the best brand for you.
For your convenience, we created two buttons that link to each brand should you wish to visually compare their products while reading this comparison. Clicking on either one of the buttons will open a new tab so you can see them side by side.
Which Brand is Better, Rolex, or Breitling?
There are 16 watch brands that rank in the top 50 Swiss brands. This will give you an idea of just how important watchmaking is in Switzerland as well as how big these brands really are. In terms of recognition, this is how Rolex VS Breitling compares.
Rolex Versus Breitling Comparison
Rolex is the #1 most recognizable Swiss watch brand with almost 100% brand recognition internationally and is actually the 3rd most recognized Swiss brand worldwide with only Nescafe and Nestle ahead of them in the 1st and 2nd position.
Breitling Breitling is the 15th most recognizable Swiss watch brand in the world. Is Breitling a major watch brand? Yes! Very major but most people recall the Rolex brand more than Breitling.
So in terms of how many comments you'll get if you wore each watch, chances are, you will hear "Hey, Nice Rolex!" more often since a higher percentage of people (many of which are not "watch people" per se) will remember Rolex compared to Breitling. However, anyone who knows anything at all about watches would know Breitling is a superb watch brand.
*Source: Most Valuable Swiss Brands by Interbrand, an agency that measures brand value.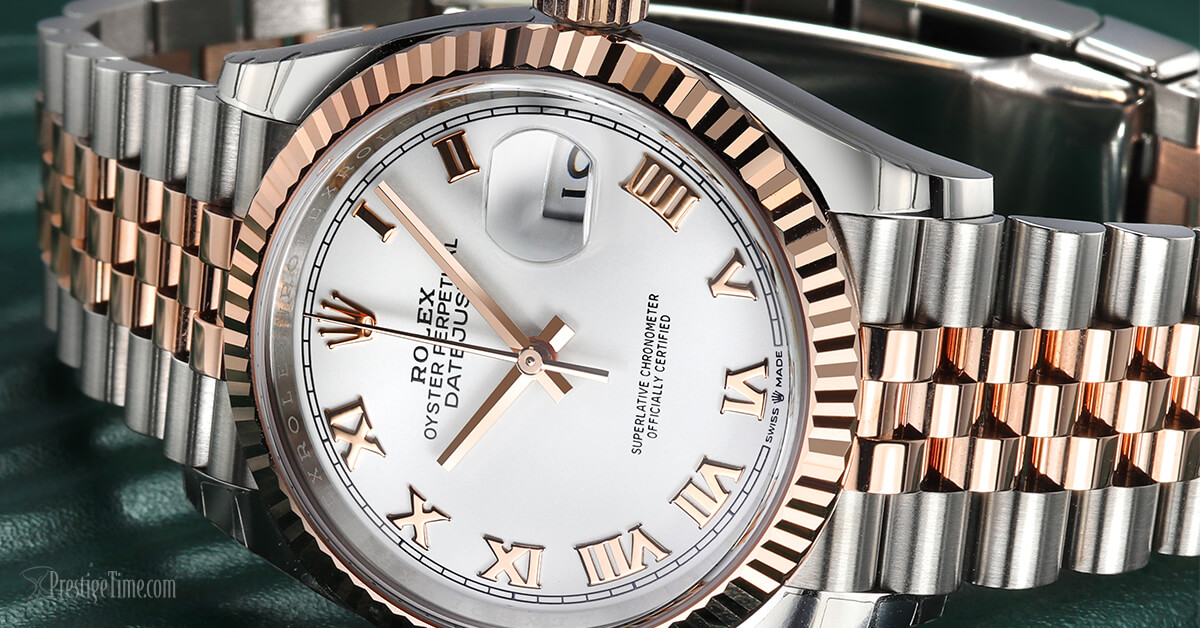 Rolex Prices VS Breitling Prices
Is Breitling more expensive than Rolex?
Rolex Prices start at about twice the price of the cheapest Breitling. At the moment, the cheapest new Rolex would be the Rolex Oyster Perpetual 39mm men's watch which starts at about $6,000 followed by the Rolex Datejust 31mm ladies watches which cost only about $200 more. They use automatic calibers which are purely mechanical movements and are all COSC certified chronometers. They also have the Superlative Chronometer designation. Rolex also creates a more affordable brand called Tudor that has entry-level prices closer to the prices of Breitling's most affordable watches. 
Breitling Prices start at less than half the price of a Rolex. With more affordable watches such as the men's 45mm Breitling Colt Skyracer which is powered by a COSC certified Breitling SuperQuartz™ Caliber 74 movement for about $2,000. Their mechanically powered automatic watches Such as the Chronomat Colt Automatic 44mm Start at an MSRP of about $3,240.
Let's compare apples with apples though. Rolex doesn't make quartz watches, period. They pride themselves on only manufacturing mechanical watches which are considered more prestigious by watch lovers and collectors the world over.  Yes, there used to be quartz Rolexes in the past. The Rolex Oysterquartz was last featured in their catalog in 2001 but ever since that last run, they have scrapped the idea and instead focused on producing only high-end and high-precision mechanical calibers for their watches.
So considering the above, what determines the value of the cheapest Rolex caliber VS the cheapest Breitling quartz movement?
Which leads to the next question.
Breitling or Rolex: Which Holds Value Best?
 Is Breitling a good watch? Yes. An excellent watch. There is a direct correlation though between the value of a brand, the recognition of a brand and the resale value. While there are some watches that have high resale value for other reasons such as the rarity or iconic status of a watch; as a general rule, the better the brand the more you'll get back when trying to sell it. This is true with most products, not just watches. 
In terms of the street value of Rolex watches, you really can't paint an answer with a broad brush. However, in terms of the percentage of what you originally paid for a Rolex or Breitling versus what you can sell it for, you will usually get more when reselling your Rolex watches compared to reselling your Breitling watch. It's almost a given every time. What's better than a Rolex? In terms of a watch's average resale value? Nothing.
Now, as to why you'd want to sell a Rolex or Breitling watch? Beats me. However, let's look at common reasons why some people would (or wouldn't) buy a Breitling or a Rolex watch.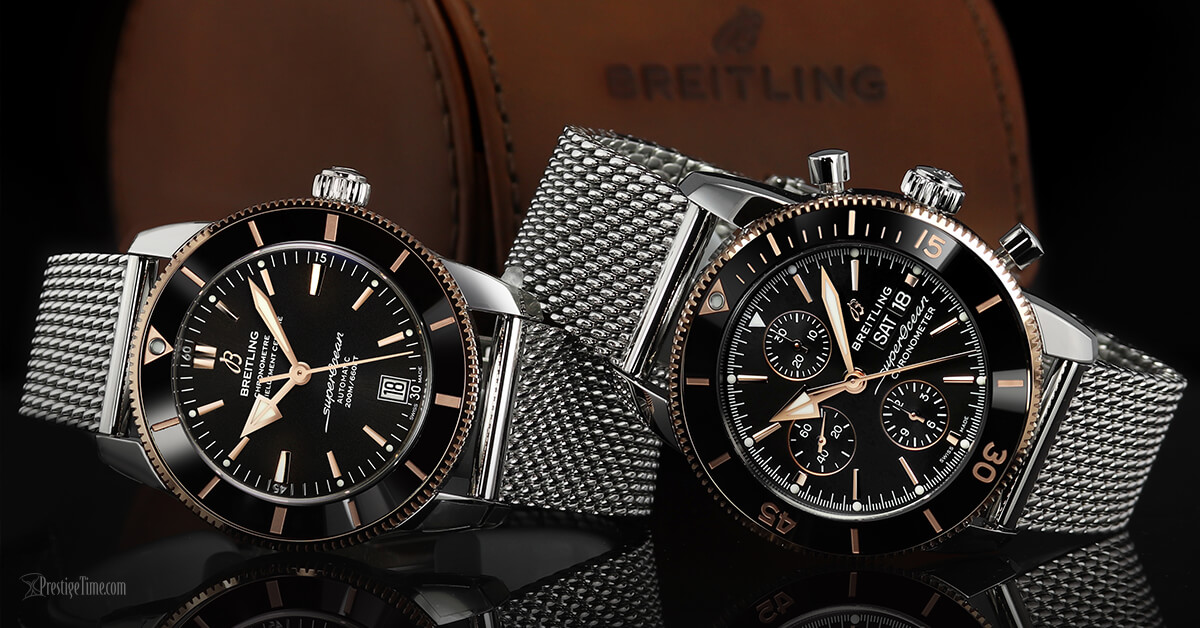 Pros & Cons of Buying Breitling Watches
PROS
They have a reputation for being very professional watches like the Breitling Navitimer 01 which is designed for aeronauts such as pilots, astronauts, military personnel, search and rescue operations, and more
Breitling even has a few smartwatches such as the Exospace B55 watches which are smartwatches designed with special smart features for pilots and aerospace professionals
Breitling has a watch Called the Breitling Emergency with a distress beacon and locator which is great if emergencies arise
They have a warranty period of 5 years from the date of purchase
They are substantially more affordable than Rolexes
There are literally thousands of models from which to choose
They have quite a few special edition watches and limited edition watches
Breitling has several different rubber strap options available and you can have a rubber strap on any watch of theirs. Whereas for now, Rolex only has a few rubber strap options found on in the Yachtmaster series and have a few Rolex Daytonas on a rubber strap.
Breitling has quartz models which offer more precision and require less maintenance than mechanical watches
CONS
They are a very major watch brand but not as much of a well-known watch brand as Rolex
They usually don't hold the same resale value as Rolex watches
They don't produce as many super high-priced blingy models as Rolex (if that's what you're looking for)
While watch connoisseurs would recognize a Breitling as an amazing watch and a highly respected brand that offers both mechanical and quartz watches, some watch connoisseurs, who usually marvel at the micromechanics have a tendency to sing the praises of brands that exclusively offer purely mechanical watches. This isn't necessarily a con in any way since there are also many people who prefer quartz watches but it should nonetheless be mentioned.
As you can see from the above pros and cons that through its unique product line, Breitling has positioned its brand in the luxury watch market as a manufacturer that produces watches for professionals. Some even have special features tailored to specific situations. They have many high-quality tool watches that are customizable with different types of bands. They are competitively priced.
Pros & Cons of Buying Rolex Watches
PROS
They are the most recognized brand of luxury watches in the world
They have, in general, a better resale value than most luxury watch brands
They have a warranty period of 5 years from the date of purchase
They have many blingy models with diamond bezels, pavé dials (faces paved with diamonds), precious metals of all sorts ...if you're into that
Many innovations are patented by Rolex such as their Parachrom blue, Osterflex bracelets, Oysterlock, Everose gold (rose gold) alloy, Cerachrom bezel inserts, Triplock locking crown, and more
Rolex makes quite a few iconic watches such as the Rolex Submariner and the Rolex Cosmograph Daytona, Rolex Explorer, Sea-Dweller, and more
Their mechanical watches are all Superlative Chronometers which are highly accurate and precise mechanical movements with a minimum precision of -2/+2 seconds per day
CONS
They are usually less affordable than Breitlings
You can't choose the exact strap the way you can with Breitling
They don't have as many special edition watches and limited edition watches
Breitling has several different rubber strap options more than Rolex
As of yet, Rolex doesn't offer any smartwatches nor have they alluded to the idea that they ever will
If you enjoyed this comparison and feel that others would enjoy it too, please like and share it. Thanks!