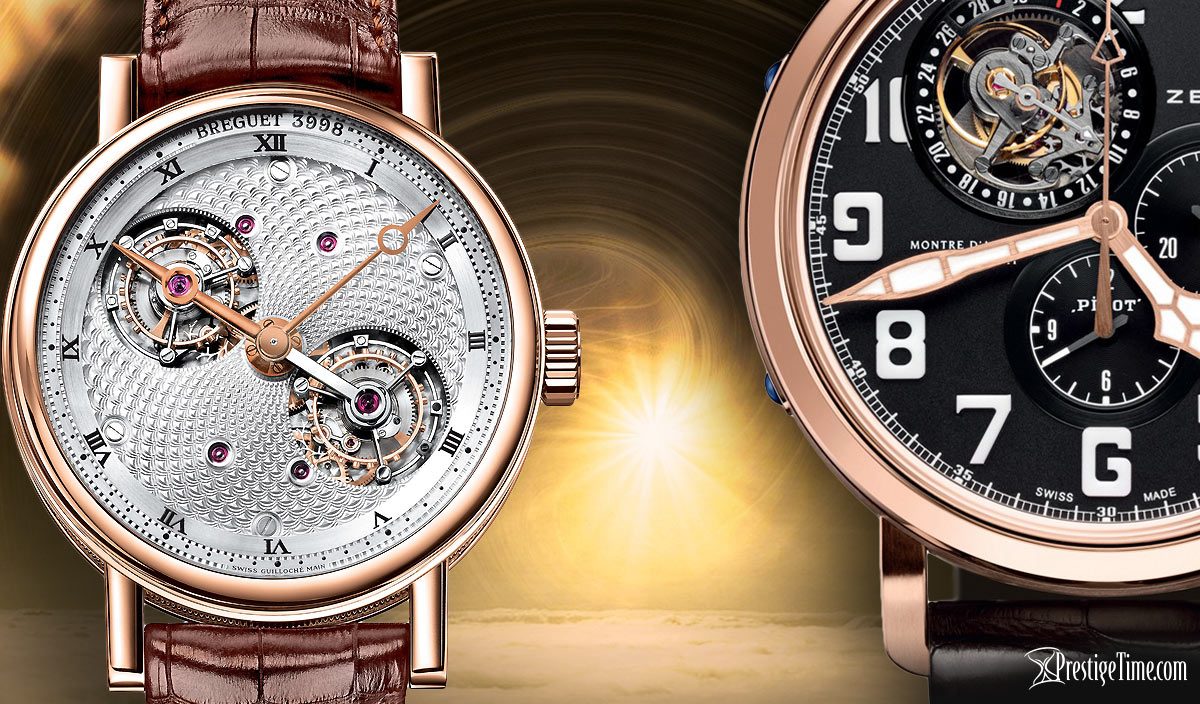 What is a tourbillon? How to identify 3 types of tourbillons
Today we get to tell you all about tourbillon complication and answer all the most common questions about tourbillons.
A tourbillon is a mechanism found in certain high-end mechanical watches. It is both hypnotic and fascinating to watch and watches with tourbillons are usually a bit expensive compared to watches without them. They are not the most common complication that you'll find on a watch, but certainly one of the most entertaining.
What Does a Tourbillon Look Like?
Sometimes an unsavvy watch dealer might mistake a watch with a semi-skeletonized dial showing a visible balance wheel known as an "Open Heart" for a tourbillon. Be sure to read further to learn how to quickly identify a genuine tourbillon watch when you see one and avoid running into a disastrous nightmare.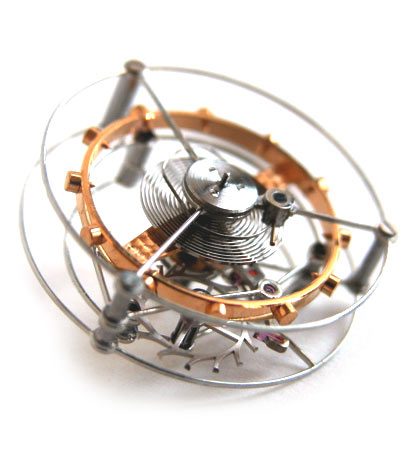 Why Do Some Watches Have Tourbillons?
The purpose of a tourbillon is to address an issue that many mechanical watches have with regards to the way physics affects precision and accuracy. Gravity is a force that creates a drag on watch's movement when they are in certain positions.
How Does a Tourbillon Watch Work?
One of the most challenging things watchmakers face when regulating a watch is the effects that gravity plays in the caliber or movement. A tourbillon acts as the way to counter the drag effect that gravity plays on some of the smaller components in a watch's escapement when held in certain positions.
A tourbillon places certain parts of the watches internal mechanics, (the balance wheel and escapement ) into a rotating cage. The escapement is a component of the movement which is comprised of the hairspring, balance wheel, and pallet fork. The tourbillon watch will then slowly rotate this cage holding the escapement, usually at a rate of 1 RPM, and this mechanism counteracts the adverse effects that gravity creates when the watch is in certain positions and helps to iron out positional errors in accuracy.
The video below demonstrates how the escapement is mounted onto the tourbillon's cage and also depicts how it steadily rotates the escapement around the cage.
Who Invented the Tourbillon?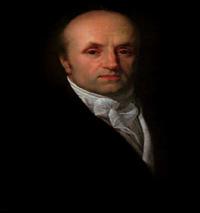 It was 1795 when Abraham-Louis Breguet developed the mechanical mechanism (AKA complication) that we call the tourbillon. Breguet was also famous for inventing other revolutionary devices in watchmaking such as the rotor that we find in self-winding, automatic watches.
It's no surprise that many Breguet watches often have tourbillons. The word "tourbillon" is a French term which means "whirlwind." If you take one close look at a tourbillon watch in action, then the name makes perfect sense. It has a mesmerizing spiral motion that can be quite hypnotic.
What is the World's Thinnest Tourbillon?
BVLGARI released the world's thinnest tourbillon in the Bulgari Octo Finissimo Tourbillon which uses the ultra-thin Bulgari in-house manufactured Caliber BVL 268 shown below. The 11-jewel movement is only 1.95mm thick and has an approximate power reserve of 55 hours.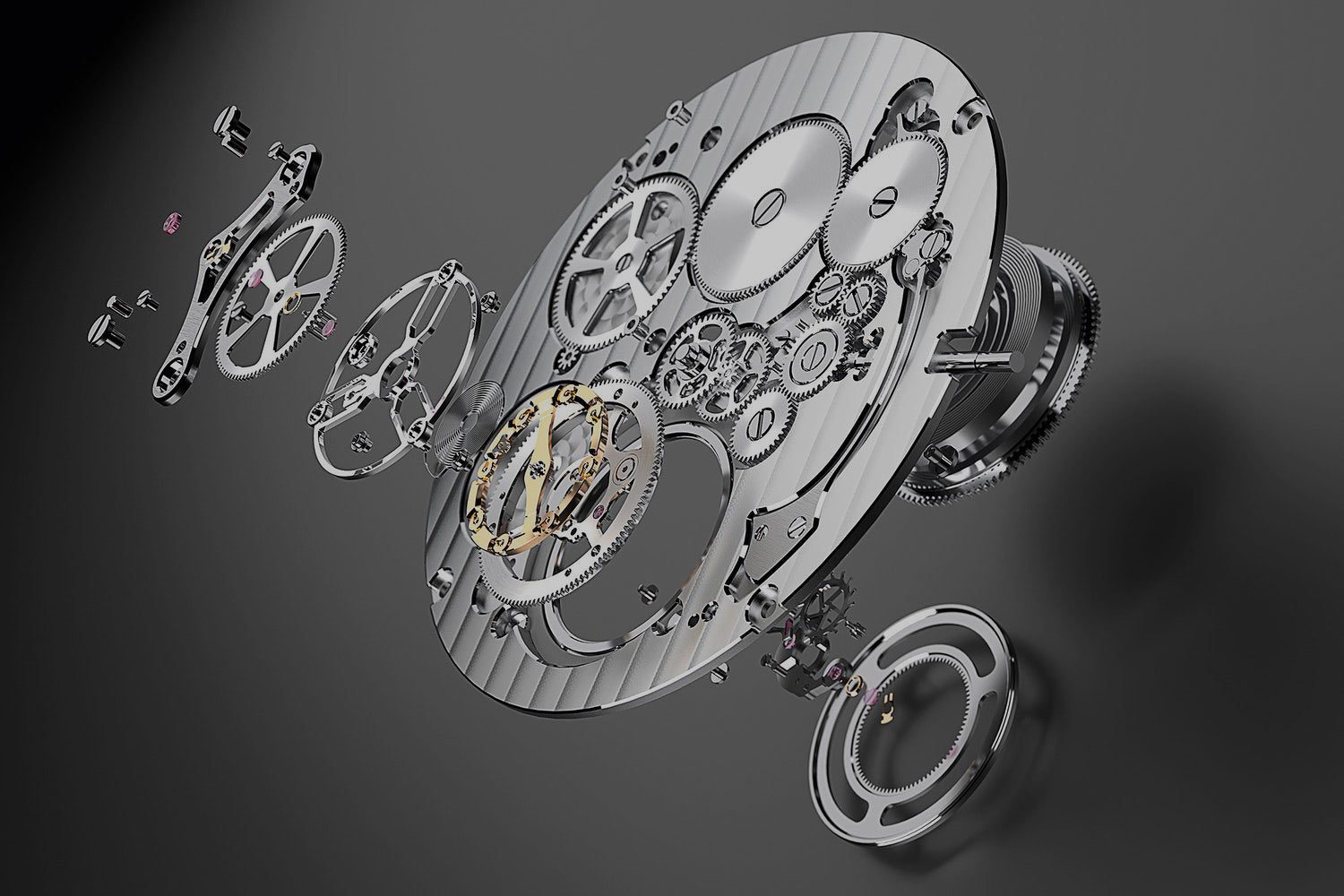 Are There Different Types of Tourbillons?
Certainly! Tourbillons have evolved quite a bit since they were first invented. In fact, there are quite a few types of tourbillons. Some luxury watchmakers are really creative in the way they implement a tri-axial tourbillon. Below you will find a few video examples of some of the more innovative ones.
Double-Axis & Triple-Axis Tourbillons
A multi-axis tourbillon is an innovation to the traditional tourbillon mechanism where the escapement is mounted in a cage that is rotated on more than one axis. A triple-axis tourbillon (also known as a tri-axial tourbillon) is a tourbillon that rotates on three different axes. A double-axis tourbillon only rotates on two axes.
Below is a video demo of the Jacob & Co. Astronomia Triple-Axis Tourbillon in action.
Wasn't that sweet?
Below is another triple-axis tourbillon video. This time showing the Girard-Perregaux Tri-Axial Tourbillon in action.
Double and Quadruple Tourbillons
A double or quadruple tourbillon is a watch that has more than one tourbillon complication such as the Greubel Forsey Quadruple Tourbillon "À Différentiel Sphérique" featured in the video below.
Flying Tourbillons
A flying tourbillon is mounted differently than a traditional tourbillon. Most are mounted with a support system such as a bridge or cock on both sides. What makes the flying tourbillon different is that is supported from only one side.
Below is a video of the Girard-Perregaux Laureato Flying Tourbillon Skeleton
Should You Get a Tourbillon Watch?
Yes but only if you can handle a whole lot of watch. A tourbillon is a serious watch and will draw lots of attention to your wrist. Many collectors would consider their tourbillon watches to be some of their most prized possessions. So to answer the question: Only get one if you think you can handle it.
Swiss Made Tourbillons
For the most part, tourbillons are highly associated with Swiss watches as they were invented by a Swiss watchmaker and are to this day predominantly manufactured in Switzerland. There are other countries though that produce them but few that can make them anywhere near as well as the way the Swiss watchmakers. There are, however, a few exceptions. Possibly the only country that produced high-quality tourbillons is Saxon-German watchmakers in the watchmaking town south of Dresden called Glashutte, Germany.
Many Swiss watchmakers make tourbillons, and they are usually quite costly. However, there are some that are more affordable than others. Recently, TAG Heuer released the Carrera 02T Tourbillon Chronograph which is considered to be the most affordable high quality, in-house tourbillon from a respected Swiss watch brand.
Click here to read the review or watch our in-house video demo below to see it in action.
German Made Tourbillons
A few noteworthy German watchmakers that produce high-quality tourbillon complications are Lange & Sohne and Glashutte Original. These are two watches from highly respected watchmakers that manufacture excellent tourbillons.
A Lange & Sohne Richard Lange Tourbillon Pour le Merite - (Read the review below)
https://www.prestigetime.com/blog/richard-lange-pour-le-merite-review.html
Glashutte Original Senator Sixties Square Tourbillon
https://www.prestigetime.com/item/Glashutte-Original/Senator-Sixties-Square-Tourbillon/94-12-01-01-04.html
Still can't get enough tourbillons? Click the button below for a few more.