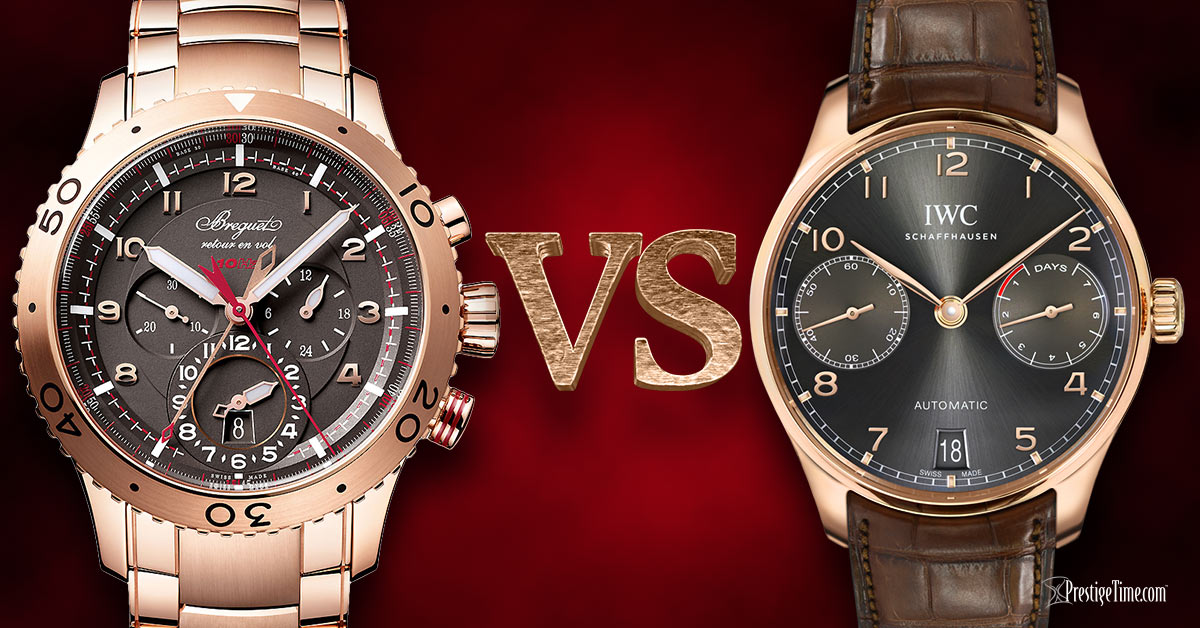 IWC VS Breguet: Which is Best?
Two high-end luxury watchmakers go head-to-head in a benchmark and comparison to determine which is best and which is better for you. Let's begin, shall we?
 We are often asked questions like "Which is better, a Breguet or an IWC watch?".  This type of question can be asked in numerous contexts and it can come from many places and angles. Therefore, we decided to answer every which way that this can be answered. You can use the menu of links below to jump to the section that answers this question in the way that you intended it.
   Accuracy   -  Brand Recognition   -   Brand Prestige   -   Craftsmanship   -   Retail Value   -   Resale Value   -   Horology   -    Warranty
Accuracy
IWC claims in their journal "…all tests check that everything occurs within specified standards. To the extent that the industry standards are available, ISO, DIN or NIHS is used; if not, IWC develops its own standards or works within its parent company Richemont guidelines." While this is not very specific, and they don't give specific numbers there are mixed opinions about this watchmaker's accuracy. Namely, because they often use ébauche movements from ETA or another provider. In some cases, they used very reliable modular movements such as the ETA Valjoux 7750 chronograph movements that are very reliable and can be serviced by any competent watchmaker since it is a widely used movement found in many high-end watches. In other cases, certain IWC's movements didn't perform even within COSC specs (-4/+6 seconds per day).  Even so, IWC performs rigorous testing on every one of its watches to ensure maximum reliability and dependability.
While the Breguet company doesn't necessarily get their watches COSC certified, they have proven in the past that they can make watches significantly more accurate than COSC standards.
A fine example is the Classique Chronométrie 7727 which had an ultra-high beat caliber that oscillated at over twice the average 4Hz rate at a very high rate of 10Hz. Breguet claimed that the ADR (Average Daily Rate) on this watch was no less accurate than one second per day in deviation. The movement used a silicon balance spring, lever, and escape wheel as well as magnetic pivots. Other high-precision watches include the Type XXII Flyback 10 Hz depicted below.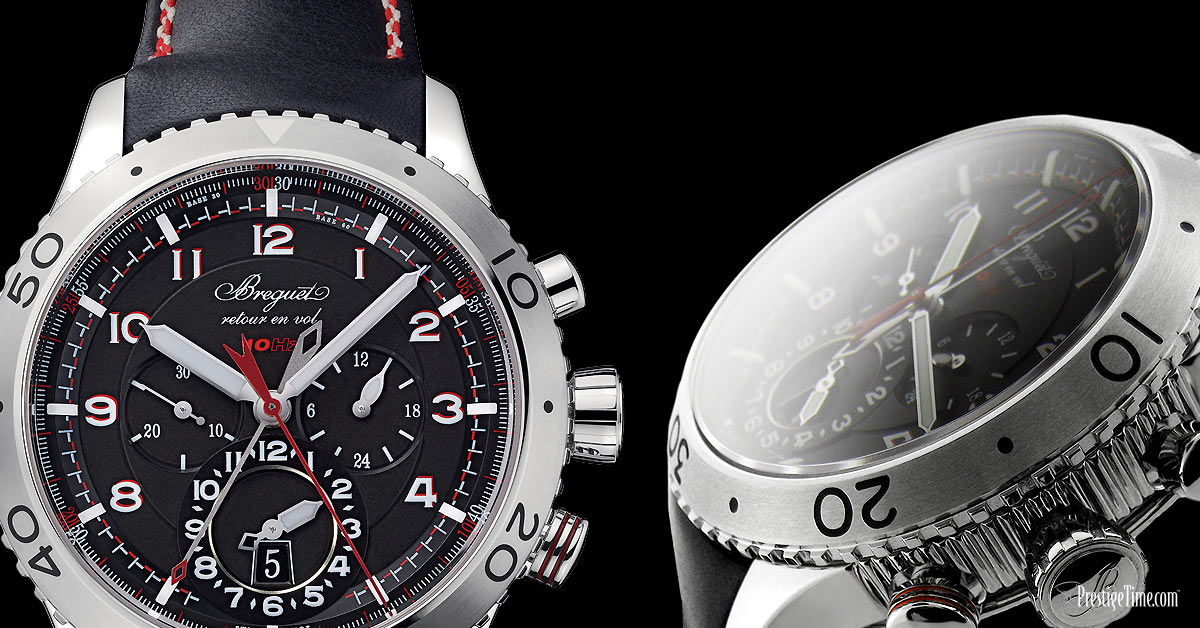 Mind you, this is not their entry-level watch. Furthermore, they don't advertise their brand to be the most accurate. They have good accuracy but are known to be a more historically significant brand compared to IWC.
 Brand Recognition
According to Interbrand, a brand valuation agency that ranks some of the world's best brands by region and industry, these two brands are both amongst the top 50 Swiss brands in the world.
Breguet is the 25th most recognized Swiss brand and IWC is the 31st most recognized Swiss brand.
Breguet is the 6th most valuable Swiss watchmaker brand and IWC is the 10th most valuable Swiss watch brand.
Therefore, in terms of which brand will turn more heads, Breguet comes out on top.
Source: [1] See Interbrand 2016 Swiss brand report at https://www.rankingthebrands.com/PDF/Interbrand Best Swiss Brands 2016.pdf
Brand Prestige
These two watchmakers both produce magnificent watches and have the reputation and respect of many watch aficionados around the world. However, Breguet is in an entirely different league than IWC.
To understand why it takes a short history lesson about the brand. Breguet, established in 1775, is arguably one of the oldest watchmaking brands still in existence with few exceptions. This instantly gives a different level of prestige just based on seniority over IWC (established in 1868).
Furthermore, Breguet has made numerous contributions to the craft that are used to this day, such as the self-winding watch, tourbillon, the first wristwatch in 1810 (Breguet No. 2516) to name a few, the first shock protection system, the Breguet overcoil, and numerous inventions to fight magnetism, just to name a few.
This is not to say that IWC isn't a prestigious or old brand or that it hasn't done its part. It is, and they have. Just not to the same degree as Breguet so they are not in the same league as Breguet.
Craftsmanship
IWC and Breguet both have excellent craftsmanship, and both take pride in the way they present their watches. One would have to say that Breguet is a notch or two higher than IWC in terms of finishing with highly ornate guilloche textured finishing on their winding automatic rotors as shown below.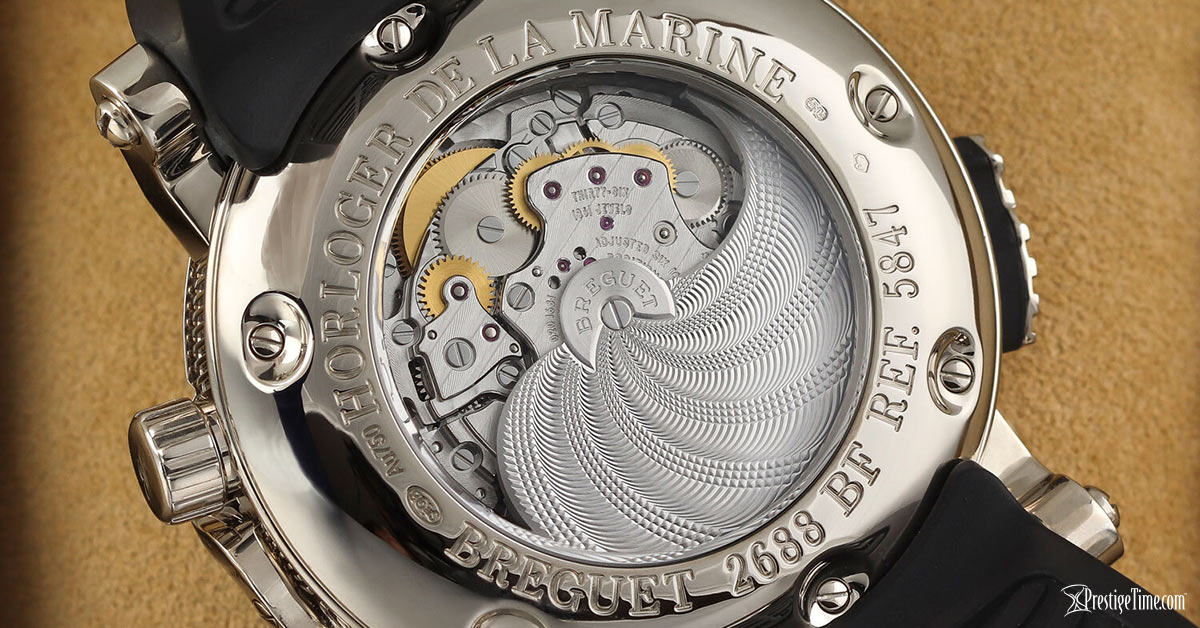 However, when IWC uses an in-house caliber within watches that have a transparent sapphire exhibition case back, they will sometimes go the extra mile with the finishing such as the example shown below.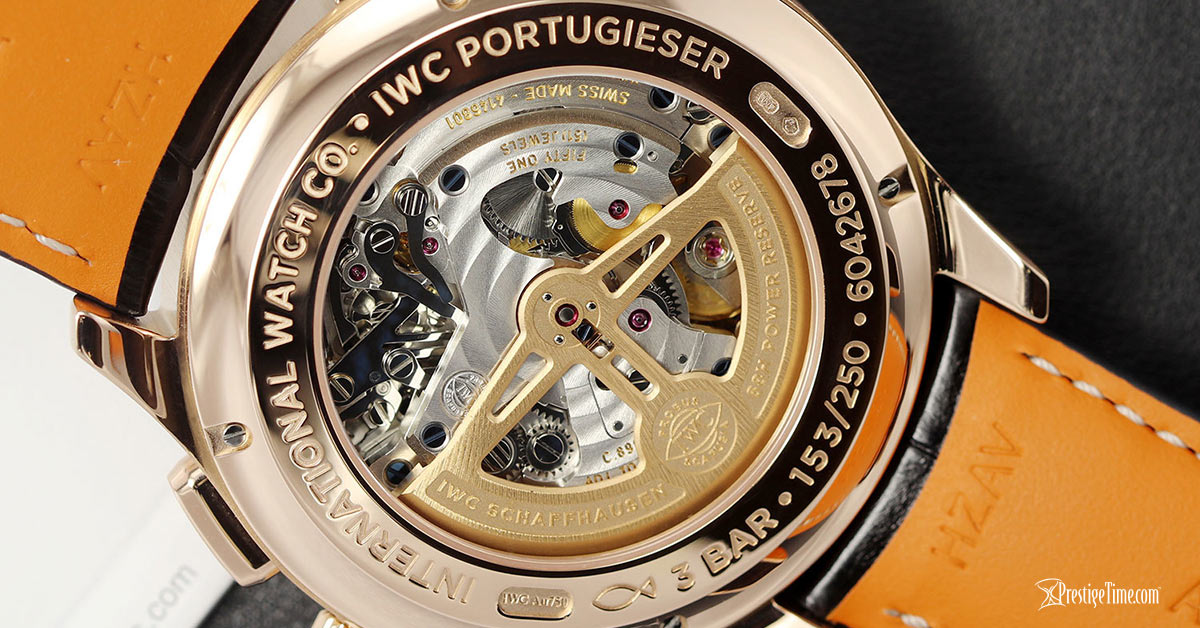 Breguet, on the other hand, in some cases, has beautifully finished calibers with ultra-high-end hand-engraved and decorated bridges & rotors. This level of craftsmanship is typical with watches from a top-shelf brand such as A. Lange & Söhne and not found as often on watches from Breguet, but they will on occasion go the extra mile and provide top-notch finishing such as depicted below.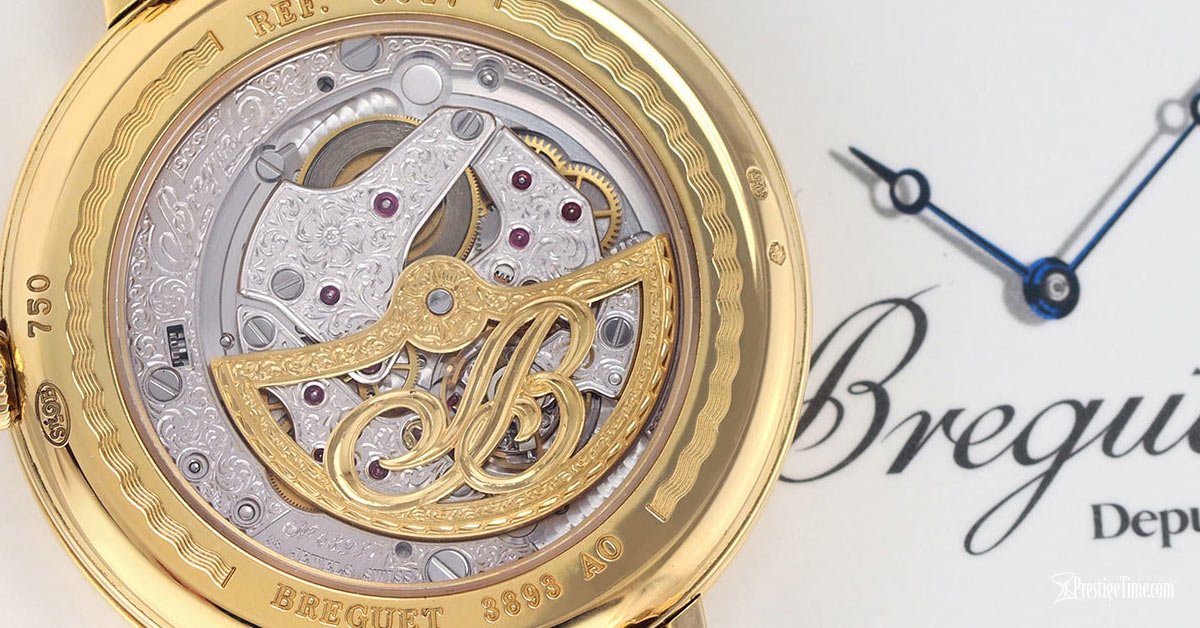 Retail Value
In terms of price, IWC is a more affordable brand at the entry level with watches starting at around one-third of the price of the most affordable Breguet watch.
The most expensive IWC watch sold to date was the IWC Siderale Scafusia with a price tag of $750,000 with many other models that had a price tag of over $100,000.
The most expensive Breguet watch sold to date was the Breguet Grande Complication Marie Antoinette at $10 Million and have had numerous other watches sold for over 1 million dollars.
Resale Value 
Not everyone who buys a watch is considering the amount that it can be sold for later, but it is common practice for those the flip watches or those that like to upgrade their collections regularly to take these things into consideration. When someone says "I'm thinking of investing in an IWC watch or a Breguet watch" I will often shamelessly correct them and remind them that watches, like all consumer products, lose part of their value the moment it is used (even once).
That said, some brands of watches and certain specific watches tend to hold their value at a higher rate than others. A great example is Rolex and Patek Philippe. These two brands hold their value better than any other brand. Breguet watches and IWC watches both tend to hold around the same average resale value when compared to one another when sold on the preowned marketplace.
Horology
Both brands have highly complicated watches with many mechanical functions that go above and beyond the standard time and date (known as complications). These grand complication watches typically sell for an enormous amount of money and are highly collectible. The horological (watchmaking know-how) prowess and the number of complications found in a mechanically powered watch are typically indicative of the who's who in the watchmaking industry.
Breguet's most complicated watch is the Breguet 160 pictured below. It was the most complicated pocket watch with 23 complications, and it took over 40 years and two generations of Breguet watchmakers to complete it. It was commissioned for Marie Antoinette and took two generations and 823 components to create.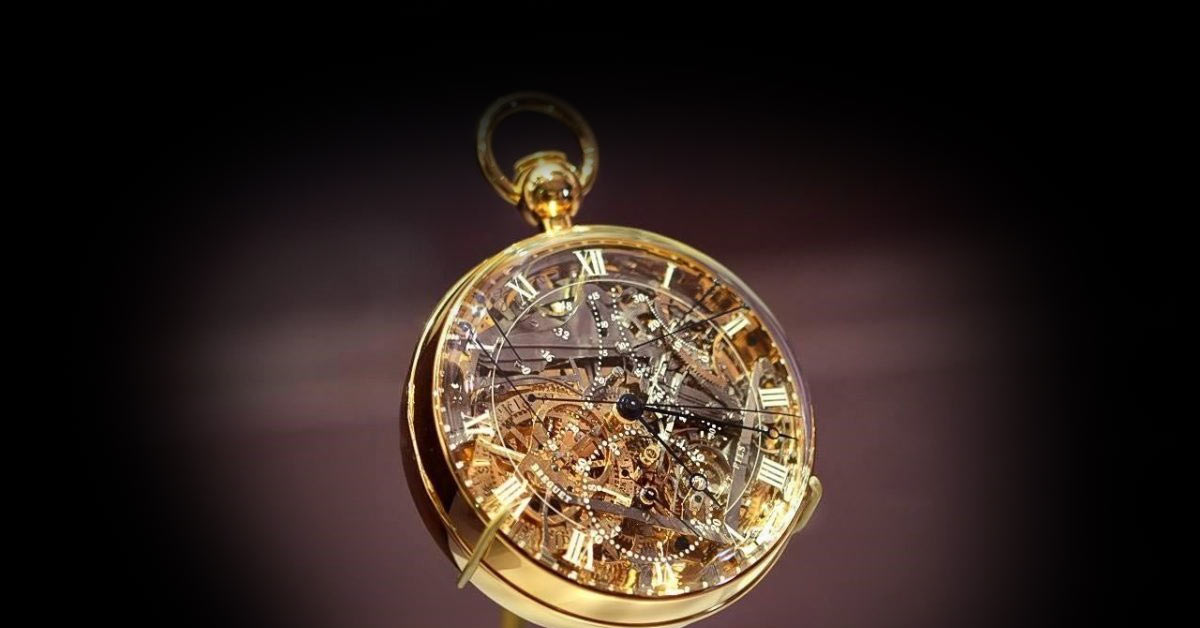 IWC's most complicated watch is the reference 5041 known as the IWC Portugieser Sidérale Scafusia. It is every Astronomer's dream come true and has the following complications: Hours, Minutes, Day / Night Indication, Date, Leap Year, Perpetual Calendar, Chronograph, Sidereal time, Sky chart, Power Reserve Indicator, Tourbillon Escapement.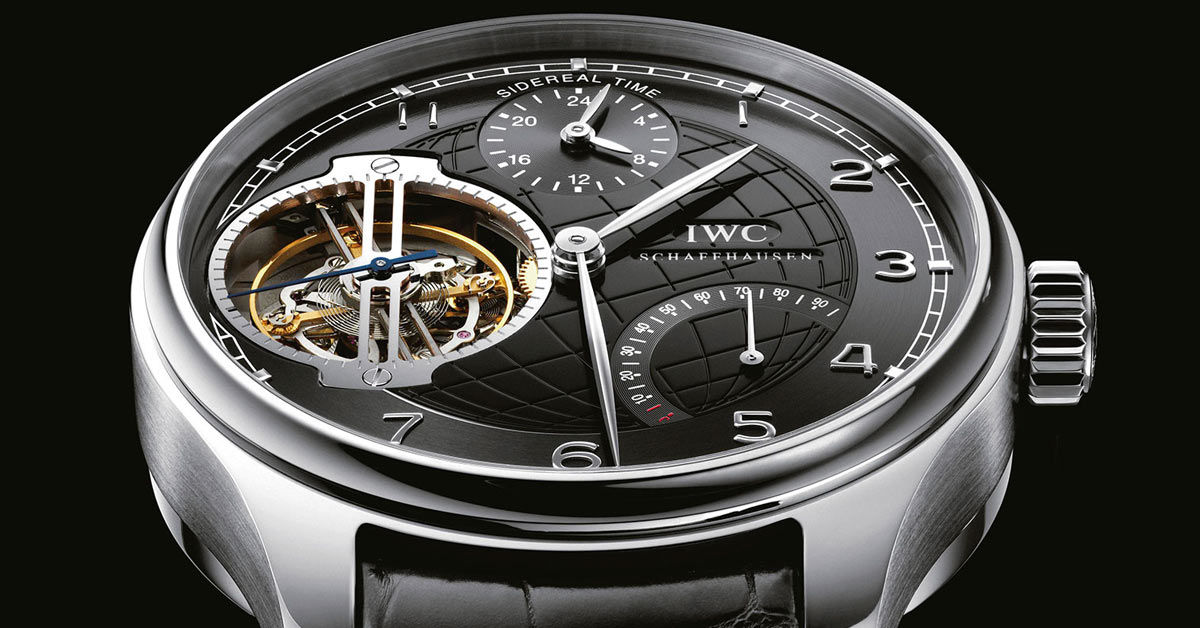 Warranty
Recently many brands from the same parent company as IWC have been getting an extended warranty when you register online with the manufacturer. The standard warranty without registering is 2 years but you can add another 6 years to that warranty if you register online for a total warranty period of 8 years.
Breguet, on the other hand, does not offer an extended warranty as of the time this article was written and only has a 2-year warranty period.  This is a standard warranty period for most luxury watch brands.
To browse watches from either of these brands, click on the links below.
IWC COLLECTIONS:
BREGUET COLLECTIONS: