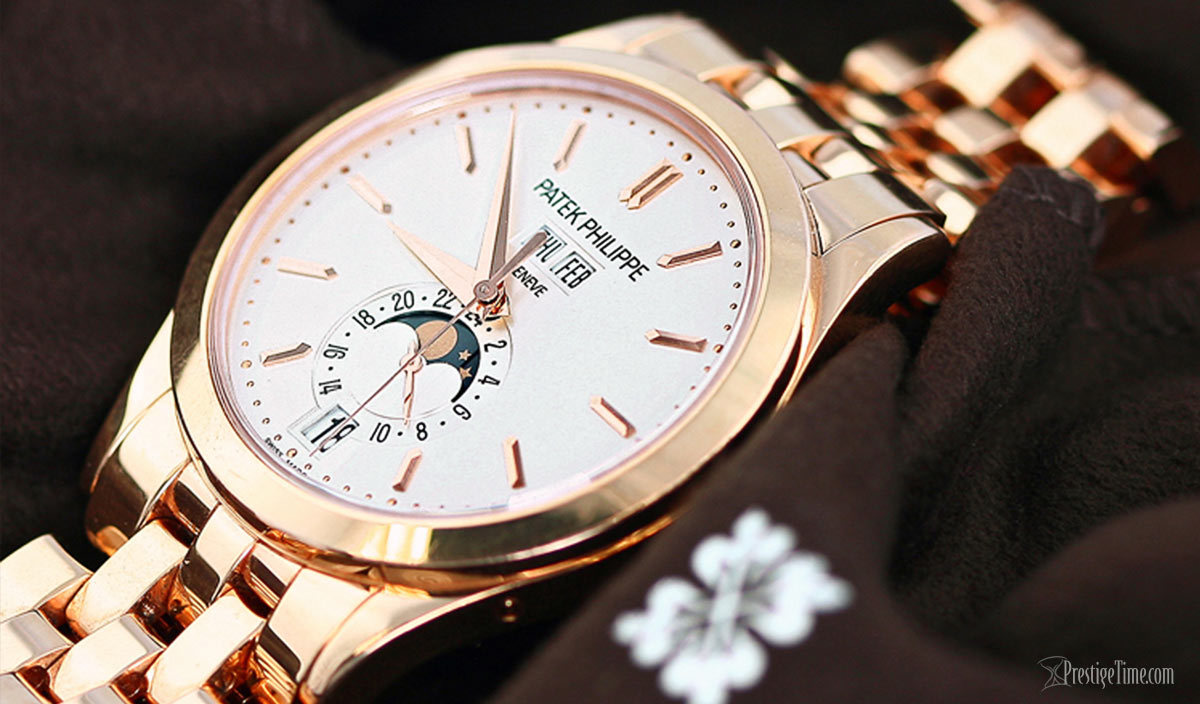 Patek Philippe Watches Review: Are They The Best Watches?
Why are Patek Philippe watches so prestigious and why are they favorites amongst investors and collectors? 
Patek Philippe is known in the watch world for producing high-end and high complication dress watches and is considered by many to be the most prestigious luxury watch brand. In fact, the second most complicated watch in the world is a Patek Philippe which came in second only to the Vacheron Constantin ref # 57260 that was released last year. Then again these super highly complicated watches are pocket watches. What about wristwatches? After all, they are literally the inventors of the wristwatch.
The average layman most likely wouldn't appreciate or recognize this Swiss luxury brand as much as say a Rolex; but let's just say that with respect to their universal brand recognition, the Patek Philippe watch is commonly referred to as the rich man's Rolex. They are respected and precise and use a fashionable yet timeless design. The Patek Philippe watch is a discreet luxury item for the people who can afford it but don't want their wrist to stick out with pounds of bling. A great example is the Nautilus shown below: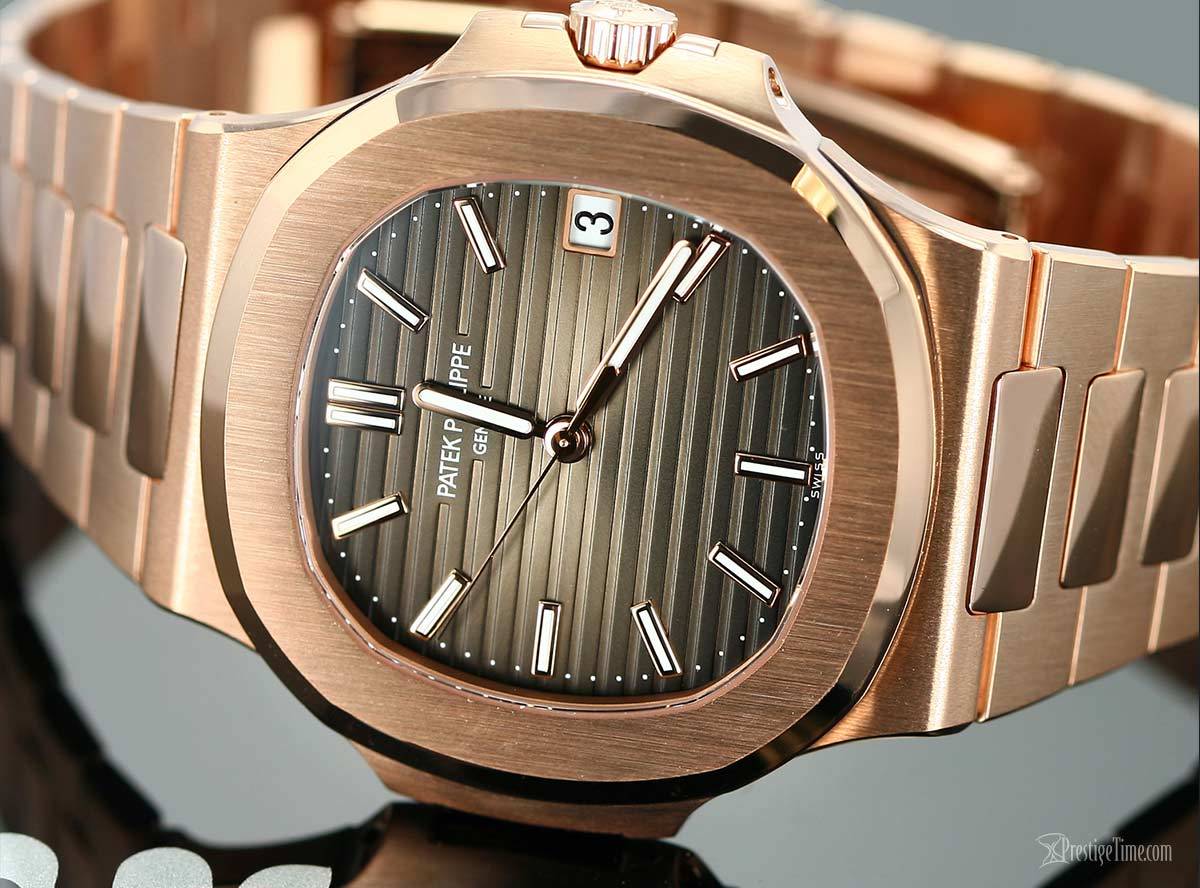 Many collectors prefer to invest their money into Patek Philippe watches, especially vintage pieces since they have the highest potential to go up in value. Some have even fetched 100 times their original purchase prices at auctions. As their slogan goes "You never really own a Patek Philippe watch, you merely look after it for the next generation." This is a tagline that is tested and true by Leagas Delaney, the very advertising agency that came up with the slogan. The agency interviewed collectors and constantly heard that the reason they bought a Patek Philippe watch is to have something nice to leave for their children one day. Although this famous slogan was used since the '90s, the reason they haven't changed it is because it is still relevant and perfectly exemplifies the watches, the brand, and its customers. 
How much is the most expensive Patek Philippe watch?
While the price of a Rolex might cap at about $115,000 there are many Patek Philippe watches in the $150,000 and up range. In fact, the Henry Graves Supercomplications made by Patek Philippe sold for a record-smashing price. It's far the most expensive wristwatch ever sold to data and was sold at Sotheby's in Switzerland for $24.4 Million. In second place for most expensive wristwatch ever sold was also a Patek Philippe wristwatch in 18kt gold and sold for $5.7 million at Christie's.
Interestingly, while some of the most expensive watches from Rolex are getting much of their value in the aesthetic materials used to beautify the watch such as platinum, diamonds, and jewels in addition to their actual added brand value. You will be surprised to find that in comparison, many of the more expensive Patek Philippe watches that sell for a fortune, are made with simple materials such as stainless steel. Their real value is usually found under the hood where you can find a mind-blowing amount of complications. Otherwise, the rarity of the watch itself can cause a Patek Philippe to go up in price, even if it's not that complicated and has nothing hour and minute hands, and a date window on the dial.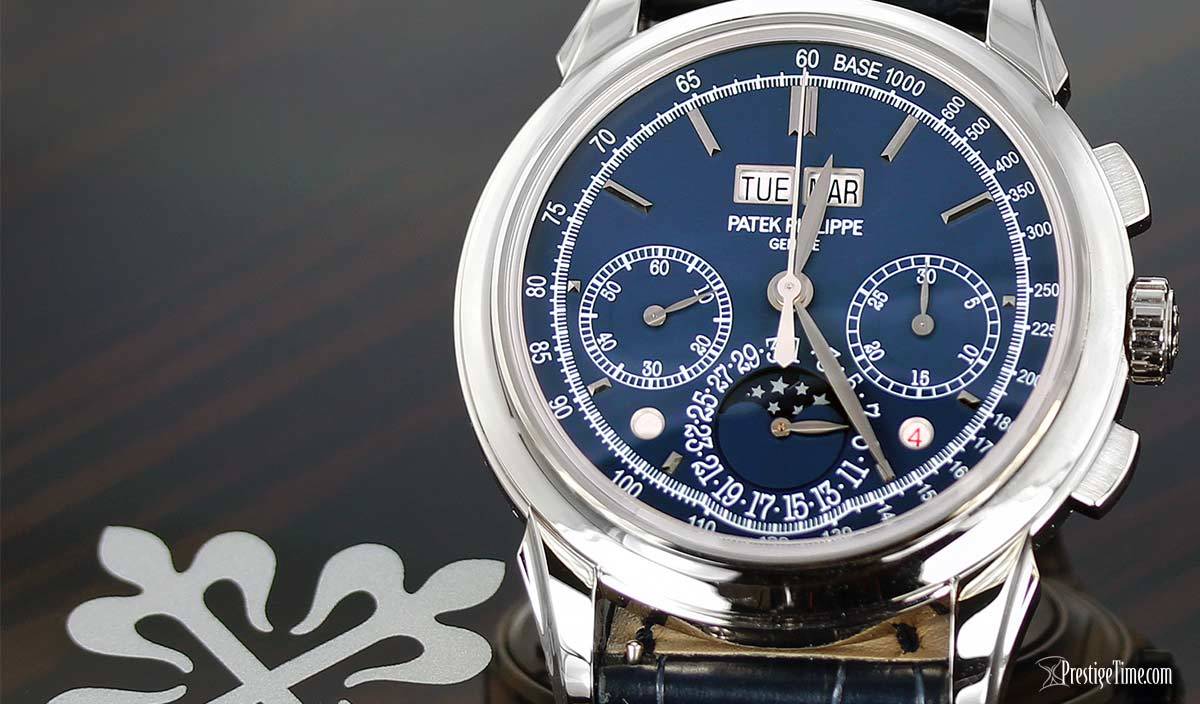 How long does it take Patek Philippe to make a watch?
For collectors and investors, this is where the real money is. Look at a company like Rolex that produces over 700 thousand watches per year and let's compare it to a company like Patek Philippe who according to a Philadelphia Magazine interview with its president Thierry Stern, produces only 53,000 watches per year. This is not to say that they can't produce more than that. Stern stresses that to produce more than that would affect the quality and precision of the movements. They value quality, precision, and service above all else. A simple Patek Philippe movement such as the one in their Calatrava watches takes about four years to produce. A complicated movement such as the Caliber 240 HU found in the Patek Philippe Complications World Time or the 240 Q found in the Patek Philippe Grand Complications Perpetual Calendar can take six years. Additionally, a very complicated watch can take approximately eight years.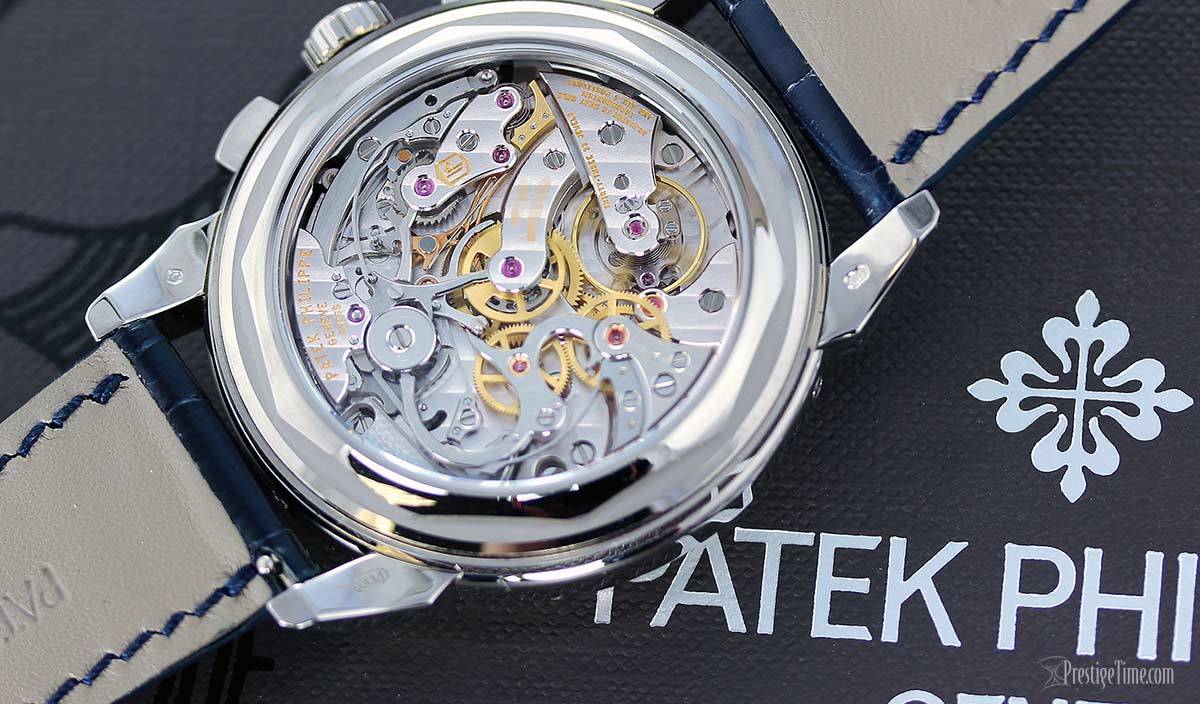 Patek Philippe only introduces between 20 and 30 new models a year and they have just above 200 models in their collection. Their core clientele is the affluent people who don't feel the need to be too flashy. Their modesty is part of their beauty and it allows them to blend in but at the same time be noticed when another well-informed watch enthusiast sees what's on their wrist. So while Rolex uses a crown as the icon in their logo, Patek Philippe will continue to use the Calatrava cross as their logo and the real crown in high horology and craftsmanship would still go to Patek Philippe.