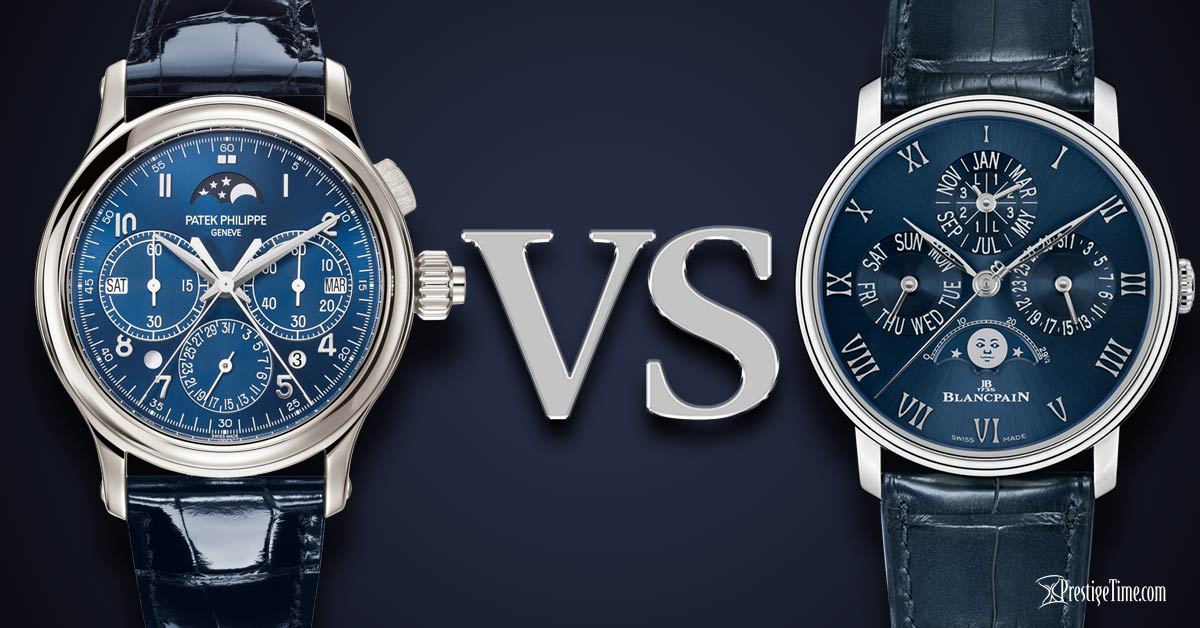 Patek Philippe VS Blancpain
Two highly respected watchmakers are compared in this Patek Philippe VS Blancpain comparison article. Let's see how they measure up against one another.
Today we'll benchmark Blancpain VS Patek Philippe on many different levels to determine which one is a better watch for you to choose if you are considering buying one of them. These different comparison points include the following:
Horology   -   Brand Prestige   -   Brand History   -   Quality & Craftsmanship   -   Warranty   -   Resale Value
Brand History
Both Patek Philippe and Blancpain are old school brands and have been in the business for over a century.
Blancpain was founded in 1735 in Villeret, Switzerland by Jehan-Jacques Blancpain. They are now headquartered in Le Brassus, Le Chenit Switzerland. Blancpain is now owned by an international conglomerate known as the Swatch Group which also owns many watch other brands.
Blancpain is also technically the oldest of all Swiss watchmakers that are still in the business and we've written numerous articles about their fine watches. However, this watchmaker did not operate continuously under the Blancpain brand name for a long time for some legal reasons. (Because of this, Vacheron Constantin is considered the oldest Swiss watch brand that is still operating under the same brand name since its inception.)
Patek Philippe, in comparison, is a younger brand by about a century and was founded in Geneva, Switzerland and is still headquartered in Geneva to this day. Patek is still an independent company and is owned by the Stern family since the 1930s.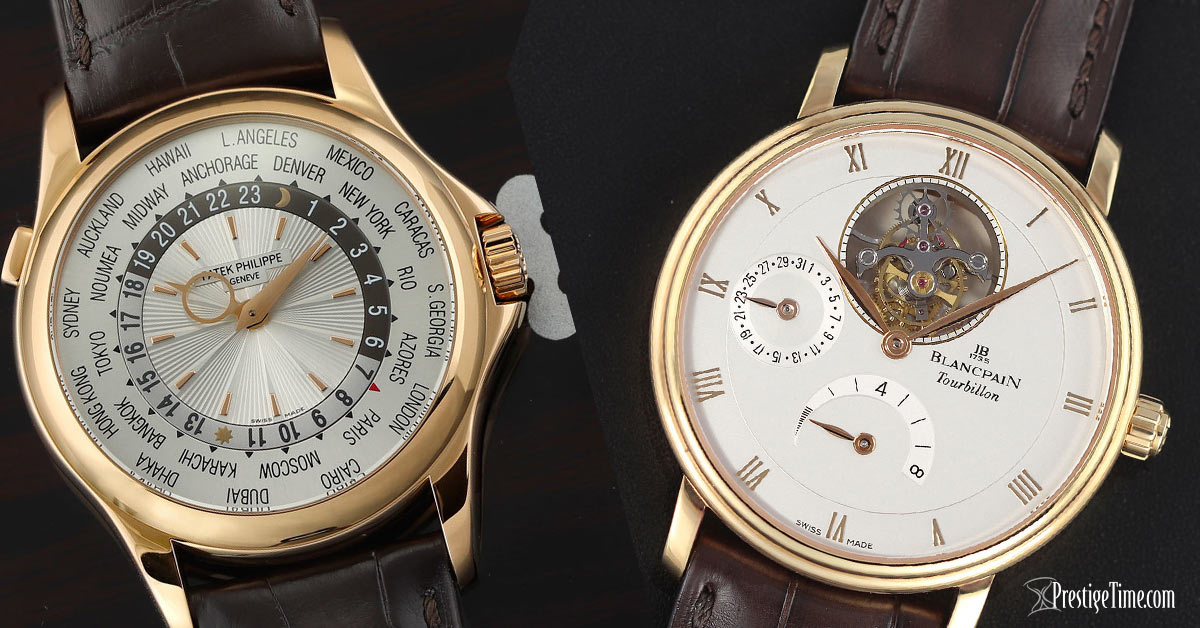 Horology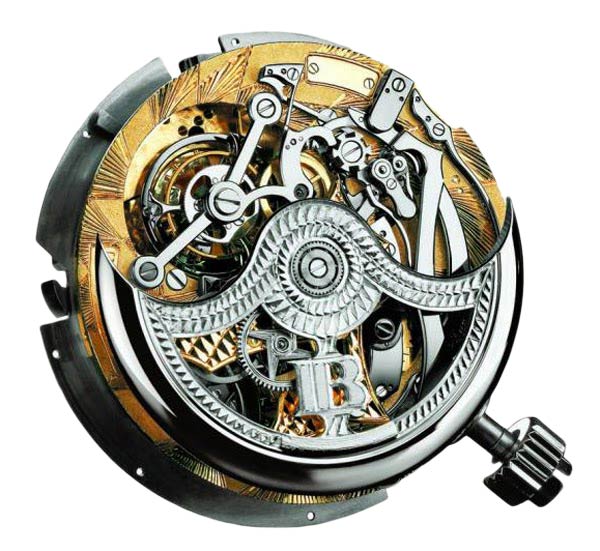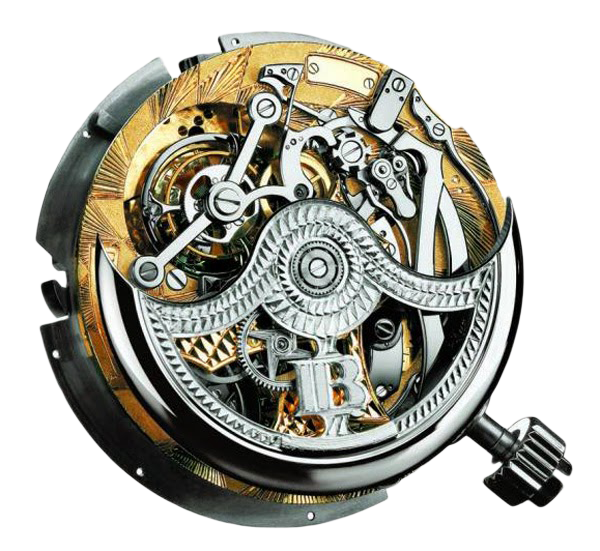 Who makes more complicated watches Blancpain or Patek Philippe?
Both Patek and Blancpain are watchmakers that are capable of high-horology watches. These high-complication watches have numerous mechanical features above and beyond just telling the time.
Blancpain has been credited with engineering and producing a very noteworthy high complication caliber known as the Blancpain 1735 (pictured here).
This mechanical marvel featured a Perpetual Calendar, a Minute Repeater, a Split Chronograph, and a Tourbillon. Needless to say, this is quite a tremendous achievement for any watchmaker.
Blancpain is also credited for producing one of the most famous diver's watches known as the Blancpain Fifty Fathoms which was worn by Jacques Cousteau in the movie "Le Monde du Silence". The Fifty Fathoms was also the first diving watch to feature a rotating bezel ring to help diving professionals time their dives.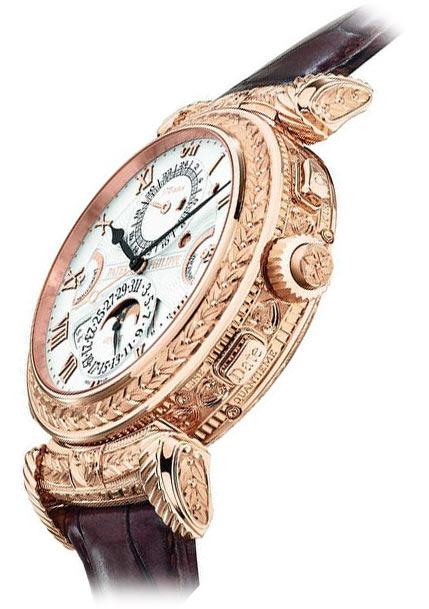 Patek is one of the most celebrated luxury high-horology brands in existence they have been praised for their extraordinarily complicated Henry Graves Supercomplication watch. This was a pocket watch that had a mind-blowing 24 different mechanical complications. This piece of mechanical ingenuity was auctioned-off for over 24 Million dollars. That's in excess of $1,000,000 per complication. The very ornate Grandmaster Chime (pictured here) is another Supercomplication watch. This particular one is a double-faced wristwatch and features 20 different complications. At 16.1mm in thickness and 47.7 mm in diameter, it is certainly a hefty timepiece not for the faint-of-wrist.
Brand Prestige
Both Blancpain and Patek Philippe are considered prestigious brands but Patek is a cut above Blancpain. Patek is one-third of watchmaking's "Holy Trinity", a group of three highly prestigious brands that make up the upper echelons of the business which includes Vacheron Constantin and Audemars Piguet also affectionately known as AP watches.
Patek Philippe through some very inventive and very effective advertising and marketing has positioned its brand to be one of the world's most recognized names in the business with only two other Swiss luxury watchmakers (Rolex and Omega) in the same league in terms of brand recall. In terms of brand prestige though, Rolex and Omega can't even hold a candle to Patek. Come to think of it, neither can Blancpain, for that matter.
Quality & Craftsmanship
Patek's watches are crafted to perfection and they now provide a 'double P' emblem or insignia known as the Patek seal of quality reserved only for their watches which meet very strict standards in craftsmanship and construction in watchmaking. Their standards are now even higher than the prestigious Poinçon de Genève or Geneva hallmark that their watches used to have for 123 years until the new Patek hallmark was created in 2009.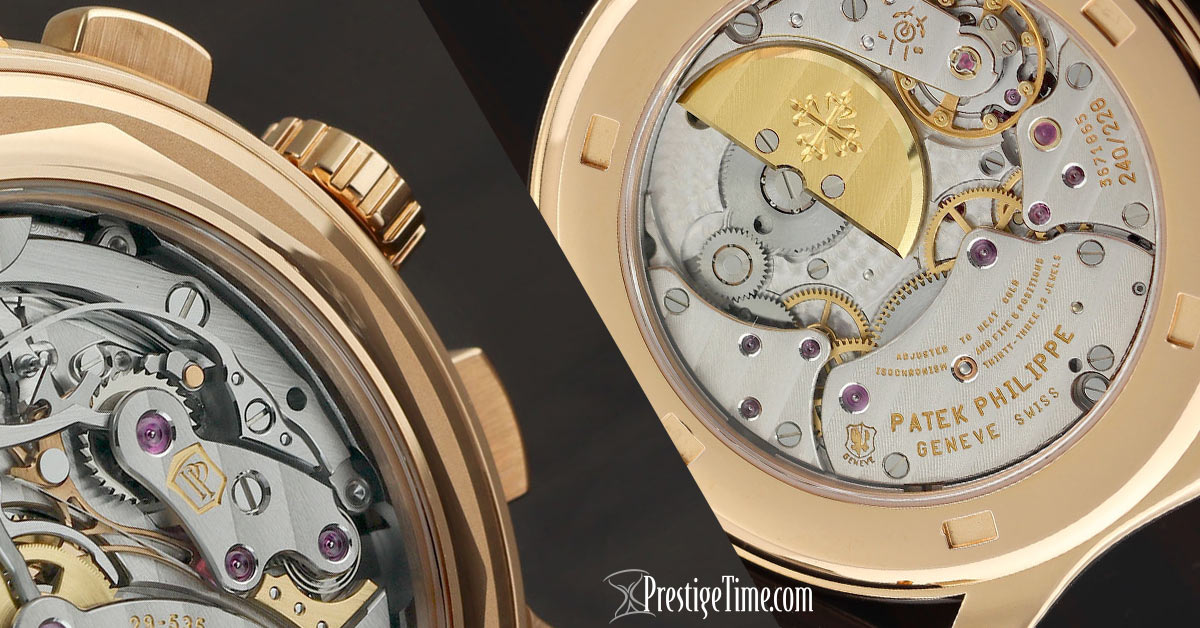 Is Blancpain a good brand to buy? Blancpain manufactures fantastic watches and their craftsmanship is superior to that of many other Swiss luxury watchmakers. However, that said, there is absolutely no comparison when compared to Patek Philippe watches. There is a reason why Patek is considered the best by most watch enthusiasts and luxury watch connoisseurs the world over. Part of that is that their prestige came from what they have done with their most limited edition watches such as the ones that won the most complicated watch in the world status.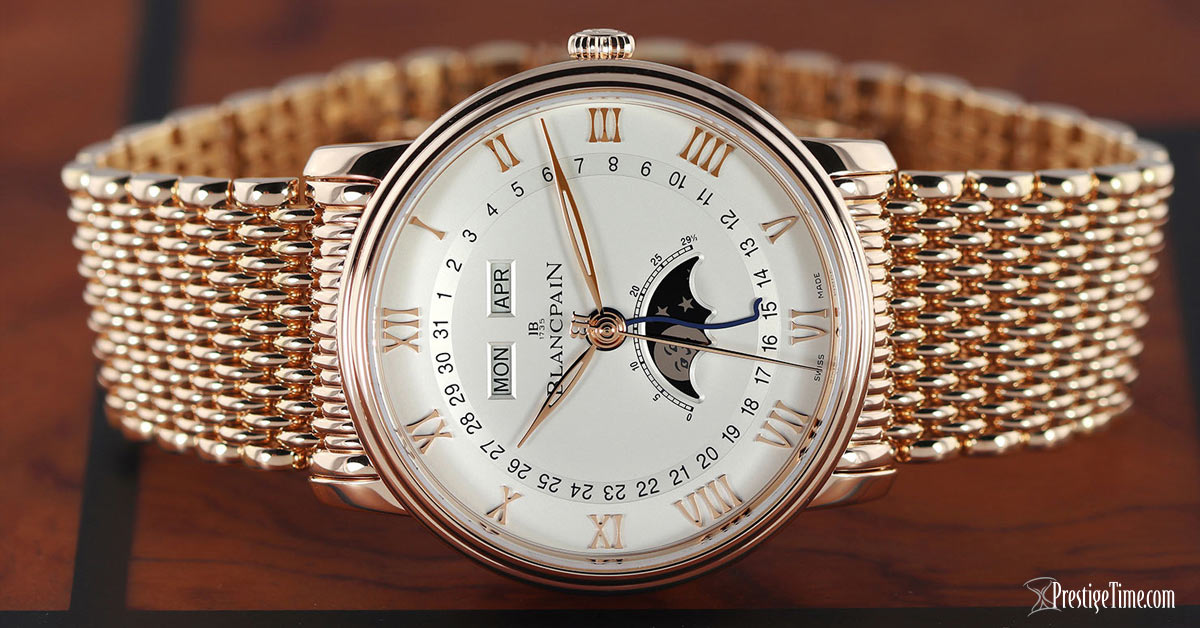 In fact, the only watchmaker that Patek Philippe might even consider to be a direct competitor is not even a Swiss watchmaker but rather, a German watchmaker in the Saxon region of Glashutte known as A. Lange & Sohne. Everyone else in the business is not even on Patek's radar.
Warranty
Patek Philippe and Blancpain both offer the same two-year warranty. Other watchmakers are offering extended warranty periods like Rolex and Omega which offer up to five years on their warranty depending on the watch and the irony is that most sell at a lower entry-level price.
Certain watchmakers are offering up to eight years in their warranty when you register with them online like the watch brands that are under the Richemont Group (IWC, JLC, Panerai, A Lange & Sohne, Vacheron Constantin, and more). However, Blancpain and Patek Philippe have not yet followed in their footsteps and for the time being, are only offering two years.
Resale Value
Which holds its value better Patek Philippe or Blancpain? One of the things people often consider when purchasing an expensive watch such as a Blancpain or a Patek Philippe is the resale value. Most people don't consider selling the item they are about to purchase unless it is a car or a house. However, there are many that ask which of these two brands has a better resale value so we may as well address this question.
Patek Philippe is, in fact, one of the brands that have a higher than average resale value. Rolex is another brand that does very well at keeping a higher percentage of its original value at the time of reselling it on the preowned market.
The resale value is, of course, dependent on many factors including many that you can read about in detail by clicking here.
Do Blancpain watches hold their value? When it comes to the preowned market and resale value, is Blancpain better than Rolex? On average you will get back more of your original "investment" with a Rolex or Patek. A good example is the stainless steel model of the Rolex Cosmograph Daytona that is selling for above retail price. I put the word "investment" in quotations because every watch (with very few exceptions) loses a percentage of its original value as soon as you wear it once. Therefore, it's not an effective way to get your money to appreciate as you would with other financial security products.
Use the buttons below to browse watches from either of these two fine watchmakers.
Did you enjoy this comparison? Give us a hand and share it on Facebook!