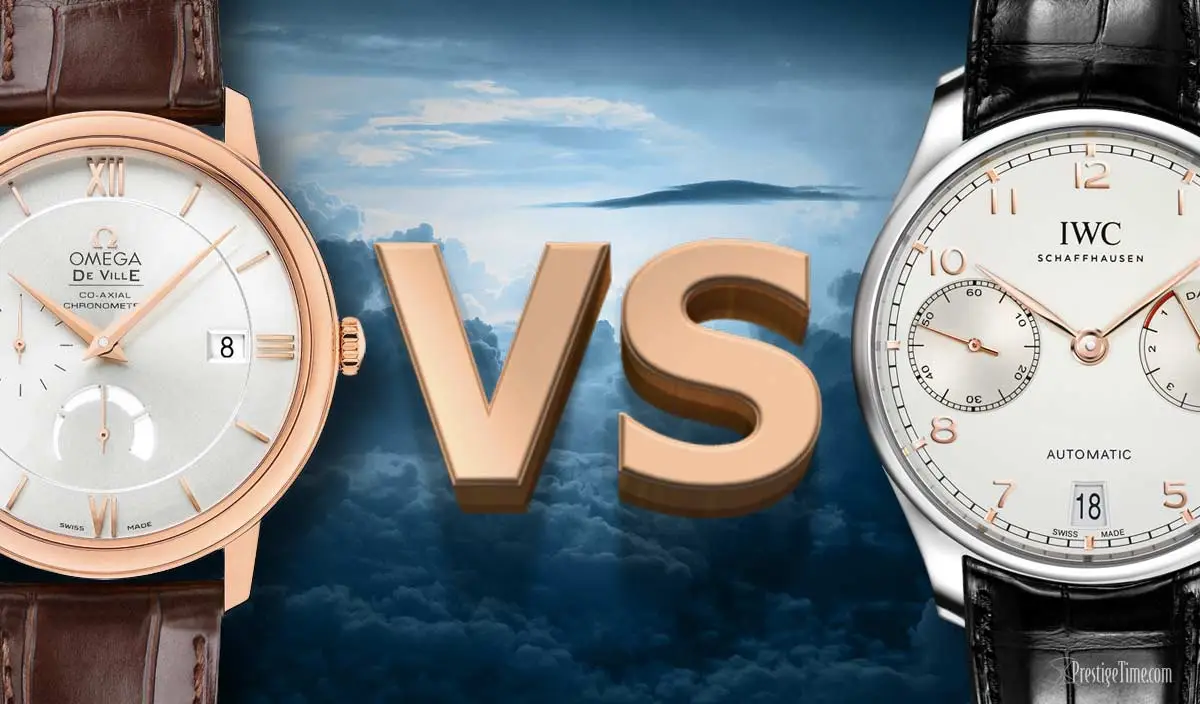 OMEGA VS IWC | Full Comparison
Dive in while we explore both brands in great detail and answer key questions for anyone considering watches from either IWC or Omega.
OMEGA VS IWC: Which is The Best?
>We are often asked questions about Omega or IWC watches. Sometimes the questions relate to the prestigiousness of these two brands, sometimes it has to do with water resistance, and other times people want to know which brand will fetch a higher resale value.
>Today you will get a good crash course on how these two brands measure up against each other from several key perspectives. Let's start with the similarities between the two brands. You can browse either brand in a new tab using the buttons below
Similarities between Omega and IWC
Both IWC's watches and Omega's are highly innovative and creative brands
Both brands are about the same age and are highly recognized brands in the watchmaking industry
Both are highly innovative brands that have contributed much to the art of watchmaking
Both brands have some iconic watches that are highly praised by watch collectors and we'll discuss those below
Both brands have a huge selection of watches that are part of only a handful of watch "families"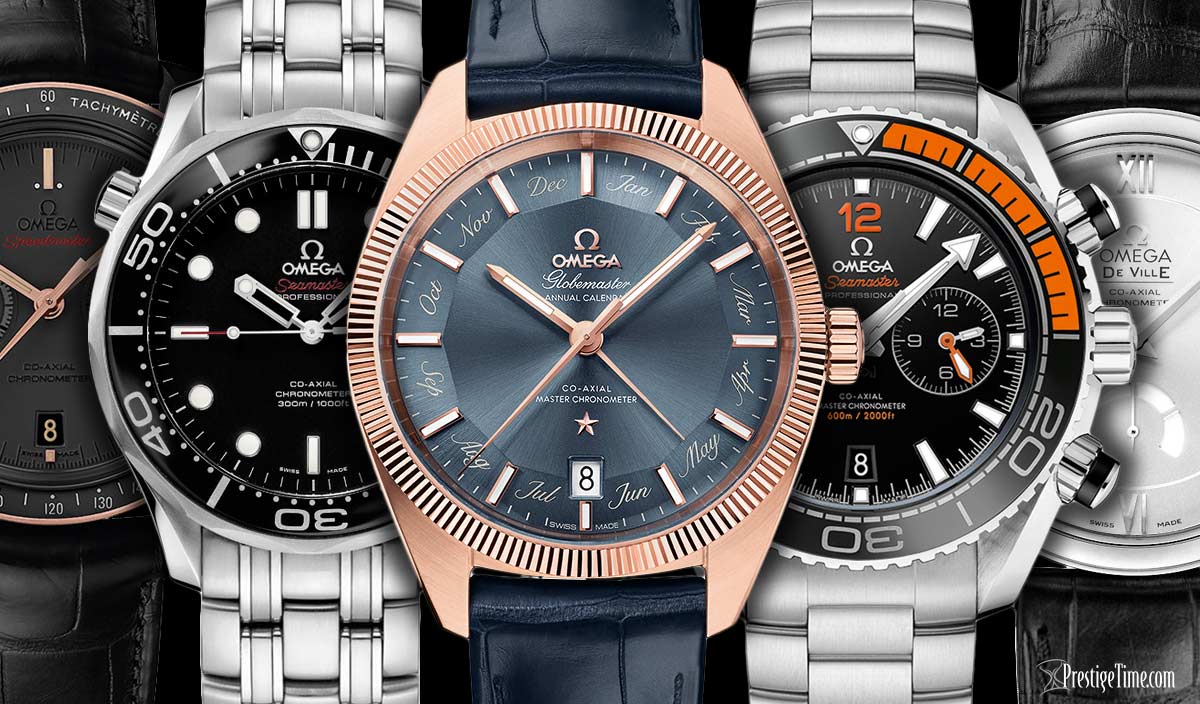 Brand Prestige of IWC VS Omega
OMEGA
In 1848 Louis Brandt set up a shop on 51 La Promenade Street in La Chaux-de-Fonds that would soon become the Omega watch; now owned by The Swatch Group.
Some of the things that make Omega unique:
2nd most recognized Swiss watch brand in the world*
Entry-level watches start at a list price of around $2400
The first watch on the Moon was an Omega Speedmaster
James Bond Watches (since the film GoldenEye) were Omega Seamasters
Co-Axial Escapements have become synonymous with Omega ever since Omega bought the patent from British watchmaker George Daniels. They have been slowly making them a standard component in all their watches and have been phasing out the older non-Co-Axial movements
Noteworthy designs include the Seamaster Diver 300m, Planet Ocean, Aqua Terra, Speedmaster Chronograph, De Ville and Constellation Globemaster
IWC
The International Watch Company was founded in 1868 by a Watchmaker from Boston by the name of Florentine Ariosto Jones and is now owned by the Richemont Group.
Some of the things that make IWC watches unique:
10th most recognized Swiss watchmaker in the world*
Entry-level watches start at a list price of around $3950
In 1993 IWC Schaffhausen marked its 125th anniversary with the world's most complicated mechanical wristwatch. It had quite a few high complications including a tourbillon, minute repeater, split-seconds, and perpetual calendar. It was called "II Destriero Scafusia" which translates to "The Workhorse of Schaffhausen".
Some of their watches such as the Mark XII run on JLC based movements, another member of the Richmont Group. The IWC Ingenier designed by Gerald Genta was one of the first steel watches.
Noteworthy designs include the Da Vinci, Big Pilot, Vintage, Portugieser Perpetual Calendar, and the Ingenieur collections. Another popular limited edition is the Pilot's Chronograph Known as the IWC "Le Petit Prince".
[*1] See Interbrand 2016 Swiss brand report at https://www.rankingthebrands.com/PDF/Interbrand%20Best%20Swiss%20Brands%202016.pdf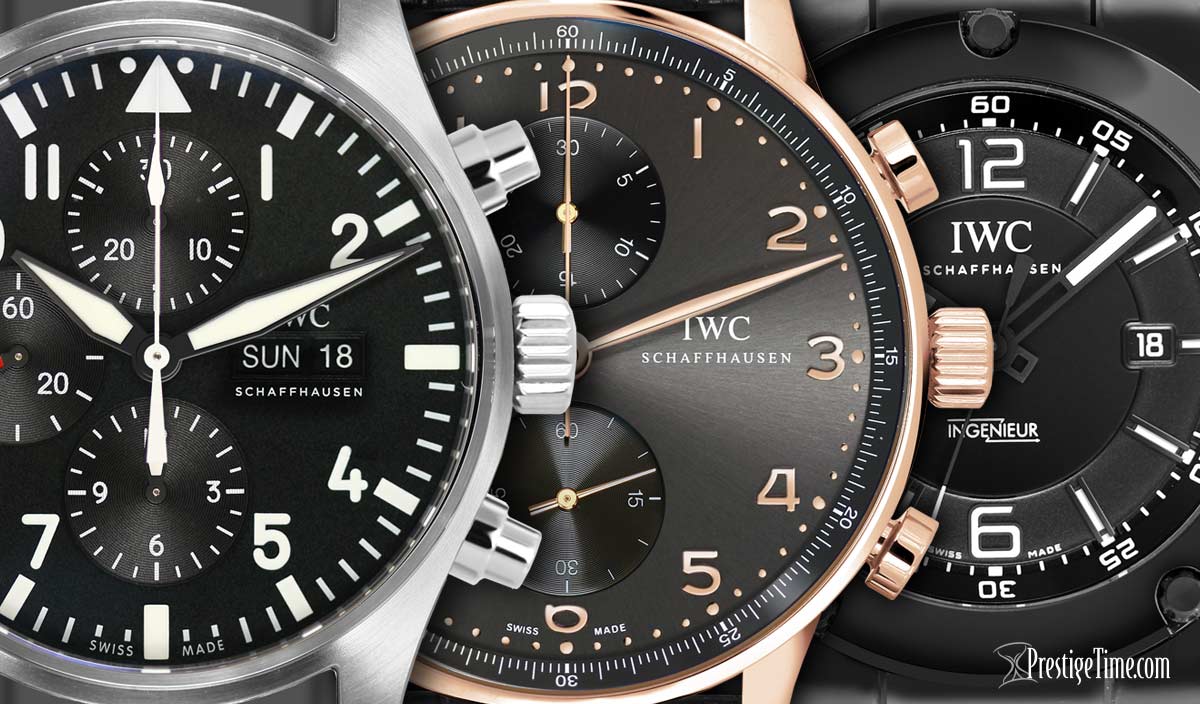 Iconic Watches
OMEGA
The Omega Speedmaster Professional (1957) was the first wristwatch to be on the lunar surface in the original Apollo mission. It was also instrumental in saving the crew members of the Apollo 13 mission** (see sources at the end of the article). Some other famous watches from Omega are the Seamaster watches that used in every 007 movie since GoldenEye featuring Pierce Brosnan.
IWC
One of the first steel watches ever made was the IWC Ingenieur in 1976 and was designed by Gerald Genta. Before that, everything was made of precious metals. Another iconic IWC watch is the Portuguese which had since been renamed the Portuguiser. In the 1930s a group of merchant marines traveled from Portugal to the IWC factory asking them for accurate wristwatches.
Browse Popular IWC Collections
Resale Value of Omega's watches compared to IWC Schaffhausen
Is there a difference in resale value between the two? I won't say a broad brush statement like "IWC and Omega are both pretty equally matched when it comes to resale value". It's just not that straightforward. Oftentimes you will find certain models such as limited editions and numbered editions that are more likely to fetch back a higher percentage of your principal cost. Of course, the resell value would not only depend on the model of the watch itself but the condition that the watch is in; If, when and where it was serviced as well as if it comes with all original documents and the original box.
Who makes better watches, Omega or IWC?
Both brands make excellent watches and are on top of their game in terms of innovation and know-how. Some serious collectors would call anyone crazy if they said Omega has an advantage ( as a brand) over IWC although statistics show that Omega is, in fact, a more internationally recognized Swiss brand, in terms of international brand recall.
In terms of highly advanced watchmaking, IWC is arguably the more dominant one seeing as they did at one point in the early 90's make the most complicated wristwatch in the world which lends some serious watchmaking street cred to the brand. They are also known for their many grand complications watches.
That being said, Omega is not without its own list of merits when it comes to watchmaking. They are a highly innovative brand and thanks to their Si14 springs and other silicone-based components they have possibly the most magnetic resistant watches to call their own. They have also made great leaps in terms of raising the accuracy and reliability of their watches. Their Master Chronometers found in the Globemaster series have unbelievable accuracy for a mechanical watch and they are certified both by COSC and METAS.
Which Brand Has A Better Warranty?
Omega now offers a 5-year warranty period which is longer than the warranty provided by most luxury watchmakers. However, on Nov 19th, 2019, IWC announced that they will be extending the warranty period from 2 years to 8 years when registering IWC's international limited warranty online in the MY IWC program. They also honor this extended warranty period on any watch bought within the past two years.
What's The Bottom Line?
Many would argue that Omega is more of a great tool watch whereas IWC is a brand for the more serious of horophiles and watch collectors. Then there are some people that would never talk to you again if you said something like that. What you need to ask yourself is which of the above are you looking for in a watch? What do you need your watch to do? Are you simply trying to impress the people at the office Christmas party? Or are you ready to hit the bottom of the ocean floor in a serious diving expedition?
These are the questions you should be asking yourself when considering to purchase a watch from Omega or IWC. You would have to really ask yourself: "Is an IWC watch or an Omega watch better for me and my specific needs?"
If you enjoyed this comparison and feel that others would enjoy it too, please like and share it. Thanks!
---
Sources & Citations:
[1] See Interbrand 2016 Swiss brand report at: https://www.rankingthebrands.com/PDF/Interbrand Best Swiss Brands 2016.pdf
[2] See "13 Things That Saved Apollo 13" by Nancy Atkinson at: https://www.universetoday.com/62763/13-things-that-saved-apollo-13-part-6-navigating-by-earths-terminator/