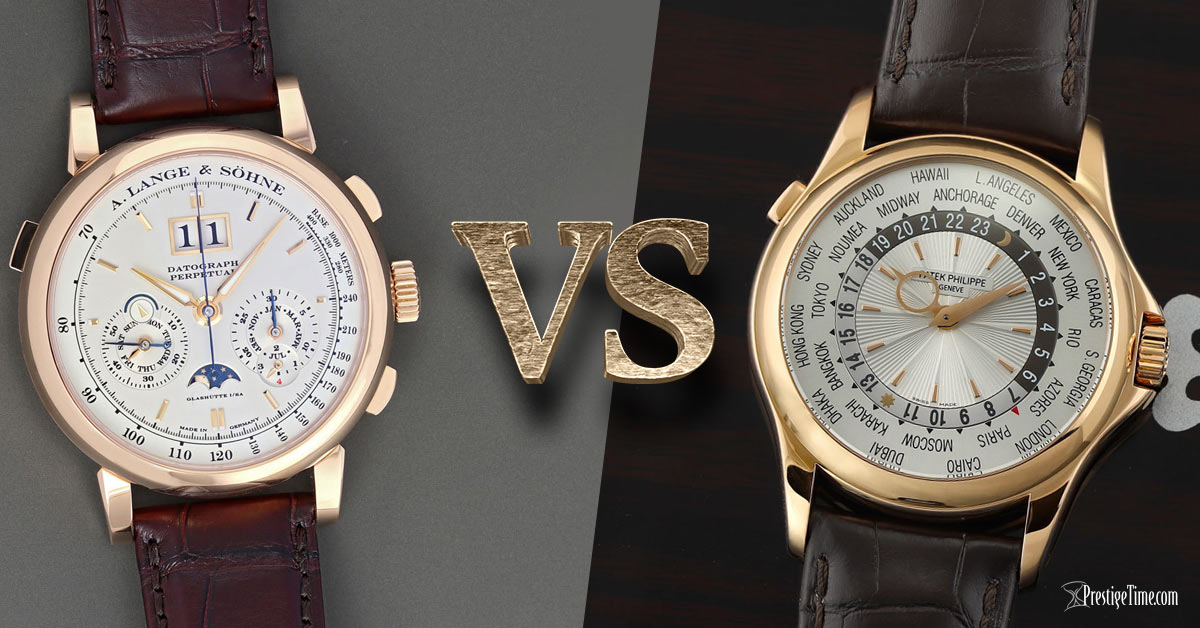 A Lange & Sohne VS Patek Philippe
These are the two most fought over watchmakers in watch collecting circles. Which one is best?
So many watch afficionados obsess over every nuance of watchmaking. The two top-shelf watchmakers compared here are both at the peak of their game. Let see how they compare against one another from every imaginable perspective.
Brand Recognition   -   Brand Prestige   -   Retail Value   -   Resale Value   -   Horology   -   Accuracy   -   Craftsmanship   -   Warranty
BRAND RECOGNITION
Patek Philippe and A Lange & Söhne are highly recognized top-shelf luxury watchmakers in each of their respective countries. In fact, many watch debates end in a stalemate when it comes to debating the virtues of these two brands side-by-side: and for good reasons. Of course, there are brands such as Rolex that are more recognized universally because their brand is positioned and priced in the market to be somewhat attainable to your average layman. However, there is luxury, then there is über-luxury.
BRAND PRESTIGE
Both A Lange & Söhne and Patek Philippe are arguably the most respected names in top-shelf luxury watchmaking in each of their respective countries. While most people recognize Patek Philippe as one of the untouchables, they fail to realize that they are only untouchable by other Swiss watchmakers because Patek doesn't consider any other Swiss watch brand to be any serious competition. While this may be true for watchmakers in Switzerland, this truth doesn't hold up for the German watchmaker hailing from the Saxon region of Glashutte. A Lange & Sohne is possibly the only other master of horology capable of keeping Patek Philippe on their toes. In any case, Serious horologists will often have one of their watches in their collection. Both brands have a fascinating company history and each has made contributions to the age-old craft of traditional watchmaking.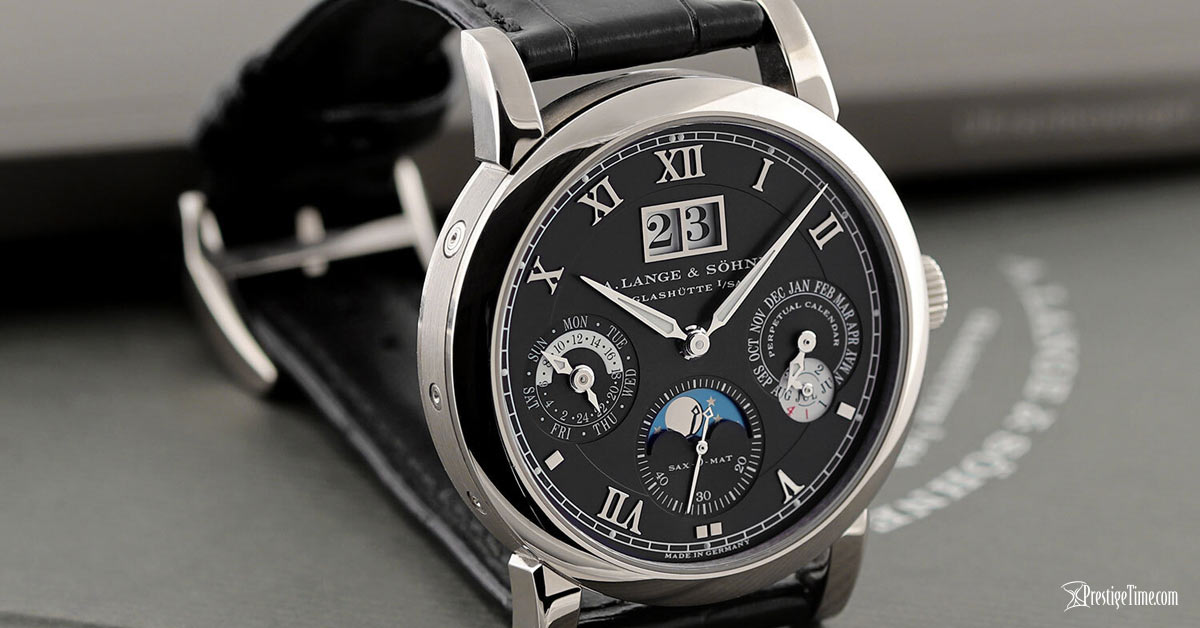 RETAIL VALUE
Oftentimes people will ask us "What is the most inexpensive A Lange & Sohne watch?" or "What is the cheapest Patek Philippe watch I can buy?". This question causes one in the know to chuckle since none of their watches are ever described as 'inexpensive', and most certainly not 'cheap'! When buying new watches from this watchmaker, they are always, at the very least, a 5-figures price tag and start upwards of $25,000. The most expensive Patek Philippe ever sold was a one-of-a-kind Grandmaster Chime known as reference 6300A-010 that sold at a charity auction for $31,000,000 making it the most expensive wristwatch ever sold.
A Lange & Sohne watches have a cost-of-entry (at the full retail price) of nearly $18,000. This is for a small-sized 35mm 3-hand manual-wind watch called the 'Saxonia Manual wind'.  A larger 39mm or 40mm self-winding (automatic) watch would cost you between $27,000 and $30,000 in the United States. Some of their high-horology models cost over a quarter-million dollars or more and the famous Grand Complication of which only six were ever made fetched about $2.5 million dollars.
RESALE VALUE
This category of comparison is a no-brainer. Patek is way stronger than A Lange & Sohne when it comes to resale. In fact, their whole brand was built around this notion of longevity and keeping something of high value for your family to inherit. Hence their famous slogan "You never actually own a Patek Philippe. You merely look after it for the next generation." Do A Lange and Sohne hold their value? Not nearly to the degree of a Patek. Most watch brands with few exceptions tend to lose some of their value the momement you wear the watch. The two watchmakers who hold their value the best in the whole industry are Patek Philippe and Rolex.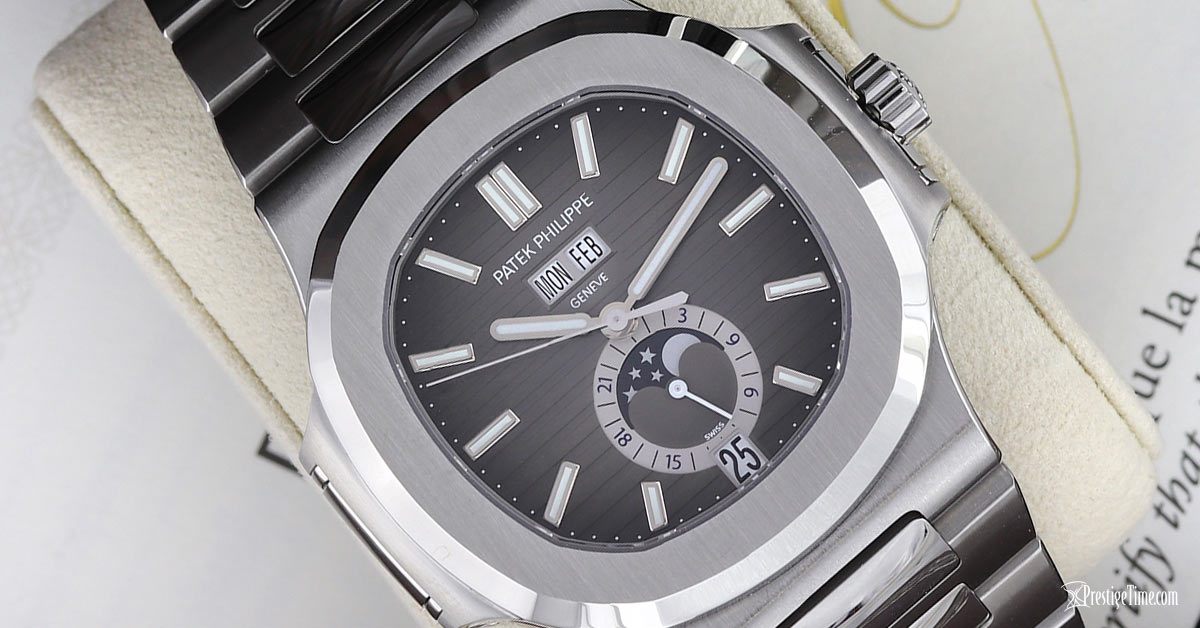 HOROLOGY
Both of these watchmakers produce some very mechanically complex watches. A Lange & Sohne had reveald their Grand Complication in 2013 that features a host of coveted complications. The 3-barrel, triple-gear train watch had a perpetual calendar, a grand sonnerie, a petite sonnerie, minute repeater, moon phase and a monopoussoir (mono-pusher) chronograph rattrapante within a 5th of a second foudroyante (flying seconds). Needless to say this sounds very impressive indeed and in most case, this would be more watch than any one person can handle. This is why only 6 models were made of the A Lange & Sohne L1902 Grand Complication.
Patek Philippe, on the other hand, has outshined more brands than any other watchmaker when it comes to grand complication watches and highly complicated mechanical movements. Most recently, they unveiled the Grandmaster Chime, their most complicated wristwatch ever made. It held twenty different complications, had two independent dials with a reversible case and featured a total of six patented proprietary innovations. Their site claims that the process of developing, producing and assembling this watch was over 100,000 hours.  There have been more complicated pocketwatches in the past, such as the famous Patek Philippe Henry Graves and the Vacheron Constantin 57260 that we covered extensively. But Patek managed to miniaturize these complications which in and of itself it a complication.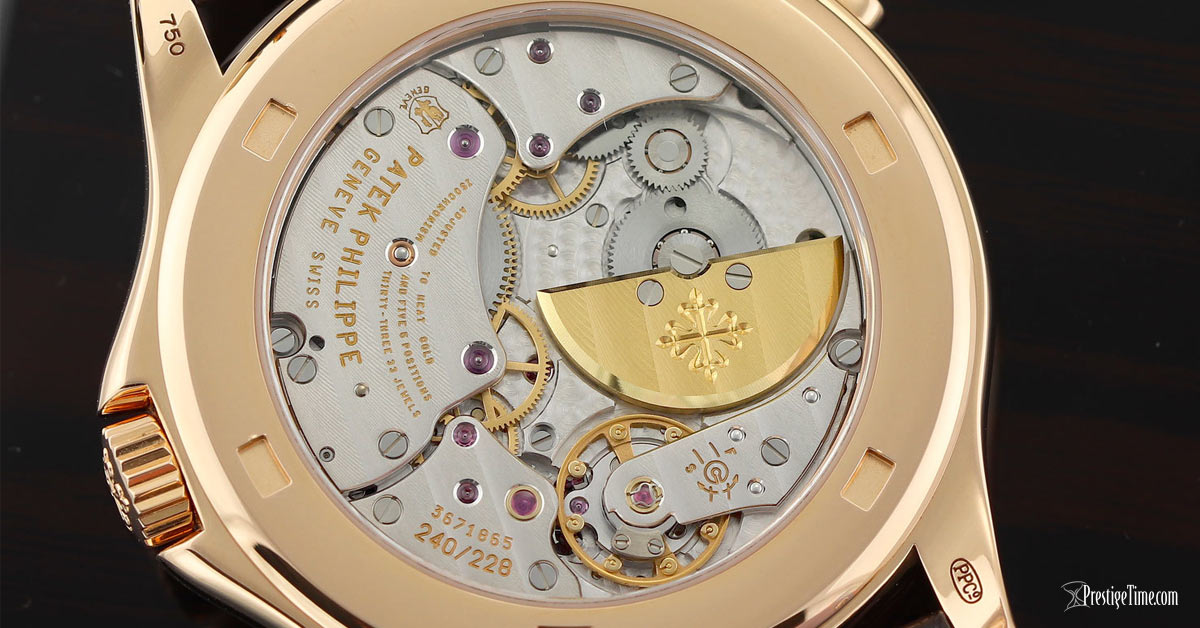 ACCURACY
Most famously known for certifying the accuracy of Swiss watches is the 3rd party Swiss lab called COSC. When a Swiss watch is tested at COSC, and it achieves a precision of -4/+6 seconds per day, it is then considered a highly accurate watch and receives a special pedigree called Chronometer, a prestigious designation for high-precision watches that are tested according to ISO 3159. 
German watchmakers need to go a different route and use a German facility called Wempe which tests according to DIN 8319 standards which are the same as COSC's -4/+6 seconds per day precision. A Lange & Sohne has some watches with incredible accuracy. In fact, I've even heard of a Saxonia model that had a total deviation of only +3 seconds in 7 days. One thing that German engineers are known for is their precision so there should be no surprise there. Other models such as the Lange 1 are known to hold their precision to about +2/-2 seconds per day, which is double the accuracy of COSC specs, even after many years of wearing it. But Lange's official position is that their watches are accurate within a minimum of +/- 3 seconds per day which regardless of the deviation of one second, is still higher precision than a COSC-certified chronometer.
That said Patek Philippe, like many other high-end Swiss watchmakers, does not use COSC as a standard, since to them the bar is set rather low for a watchmaker of their caliber (pun very much intended). Patek Philippe developed their own testing methods that allow their watches to consistently meet above COSC specs and earn their special Patek Philippe Seal. This special seal found on the movement means that their watches are accurate within -3/+2 seconds per day. This seal cover more than accuracy but rather, the entirety of the watch. According to their site, it imposes strict requirements for the finishing, quality of material used, the perfection of the precious gems used, and the setting of said gems. Furthermore, it covers service for the entire lifetime of the watch and guarantees repairs and restoration for every watch crafted by the watchmaker since 1839.
CRAFTSMANSHIP
Many would argue that A Lange & Sohne has finer craftsmanship especially when it comes to finissage (finishing) and decoration (i.e. engraving). They are world renown for their hand engravings on their various components and plates. Don't get me wrong, Patek Philippe has some of the most remarkable finishing and decorating in the business. However, when you compare Patek to A. Lange & Sohne, in terms of finishing and decoration, it appears through a sapphire case back, that the German watchmaker A Lange & Sohne is a cut above its Swiss counterpart.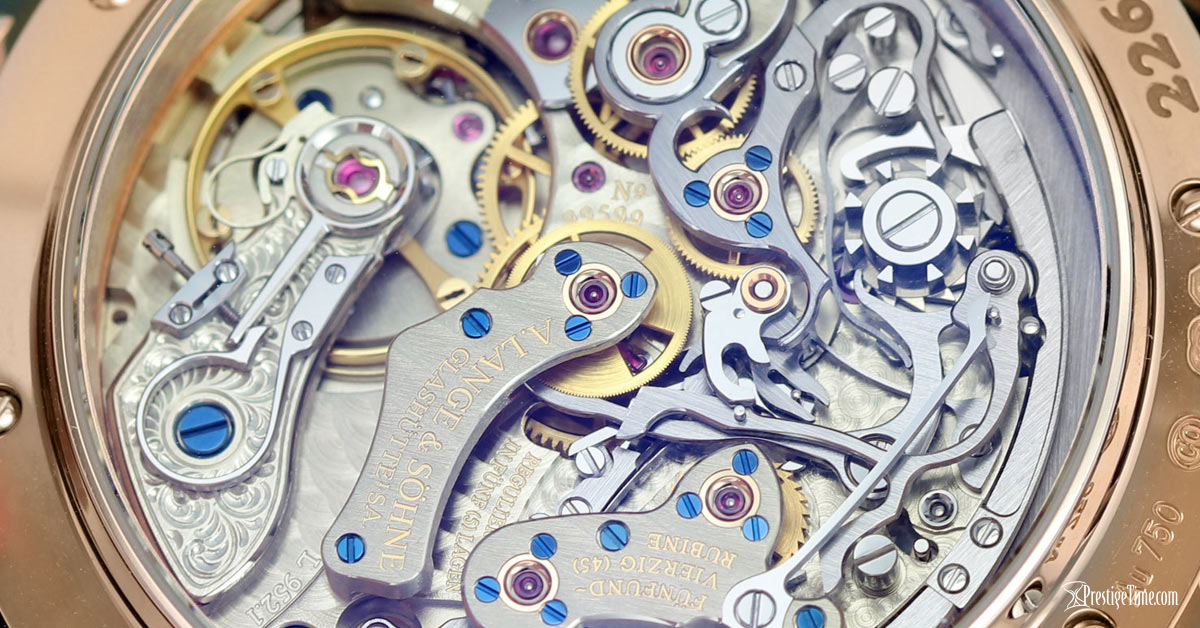 WARRANTY
Both brands offer a minimum 2-year warranty. Some brands will offer extended warranties if you register the watch with the manufacturer's website after purchasing it or, in the case of A Lange & Sohne, they will extend the 2-year warranty period by one more year to a total of 3 years if you purchase it at a boutique.  
To browse watches from these two brands, click on either of the buttons below.
A. Lange & Sohne                  Patek Philippe