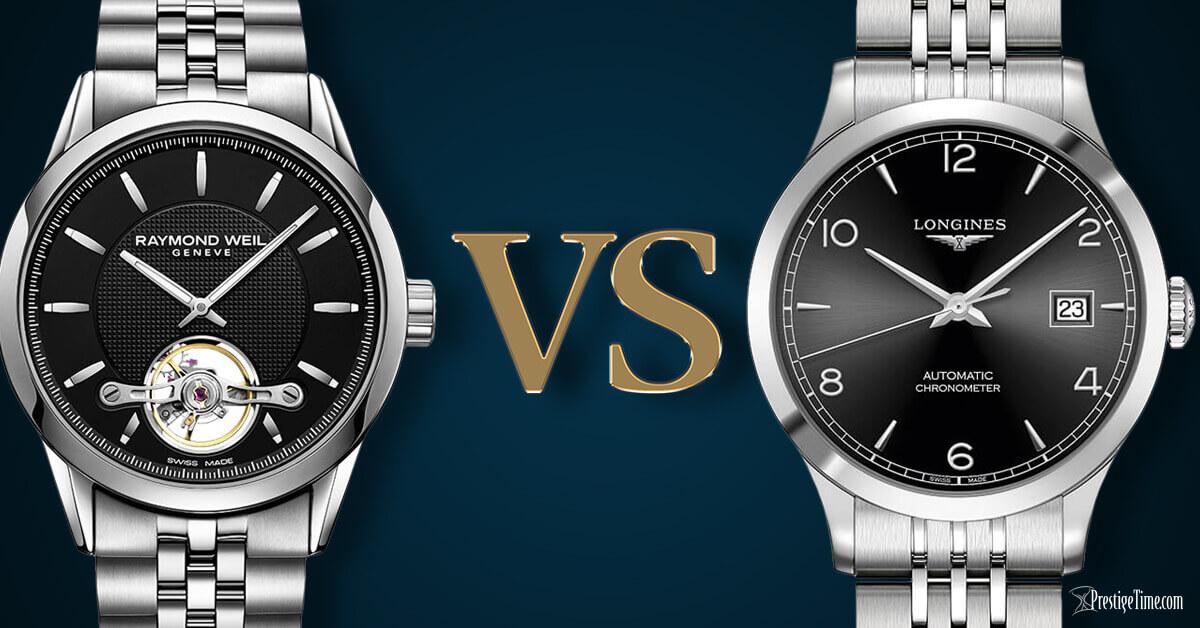 Raymond Weil VS Longines
Longines and Raymond Weil will go head-to-head in this detailed and informative comparison where we'll benchmark them to determine which is best for you. Raymond Weil VS Longines.
These two brands are often looked at when considering the purchase of a nice watch for either yourself or as a gift for someone else. We'll look at them from several different angles and compare them on many levels. Ideally, this is written for a consumer who is looking for some actionable information about these two brands and their watches. 
Should I buy a Longines or a Raymond Weil watch?
This is a question that is asked more frequently than you would think. Both these brands have their own appeal and for numerous reasons. We'll explore Raymond Weil and Longines from many angles and on many levels so you can make up your mind for yourself about what highlights reflect what you are looking for in a watch.
Brand Recognition    -    Price    -    Quality & Craftsmanship    -    Resale Value    -    Brand Prestige    -    Water Resistance    -    Selection
Which brand is more internationally recognized Raymond Weil or Longines?
According to a recent report of the top 50 most valuable and popular Swiss brands by Interbrand, a brand valuation agency, Longines is the 24th most recognized Swiss brand in the world and that would make it the 5th most recognizable Swiss watch brand in the world.*
Although Raymond Weil is also a very popular brand. However, they never made it to the same report of the top 50 best Swiss brands. They are not considered as recognizable of a brand or as valuable of a brand as Longines. While Raymond Weil is also considered a very entry-level luxury watch by many, they are a lower-market brand when compared to Longines.
Some people like to purchase a nice watch because it turns heads and is a great conversation starter. That said, you will probably have more people recognize or compliment the Longines watch you are wearing than if you are wearing a Raymond Weil on your wrist. Even so, they both make beautiful watches and both have a large following of fans.
*Source: Interbrand, an agency that measures brand value and brand recognition. [ See the report ]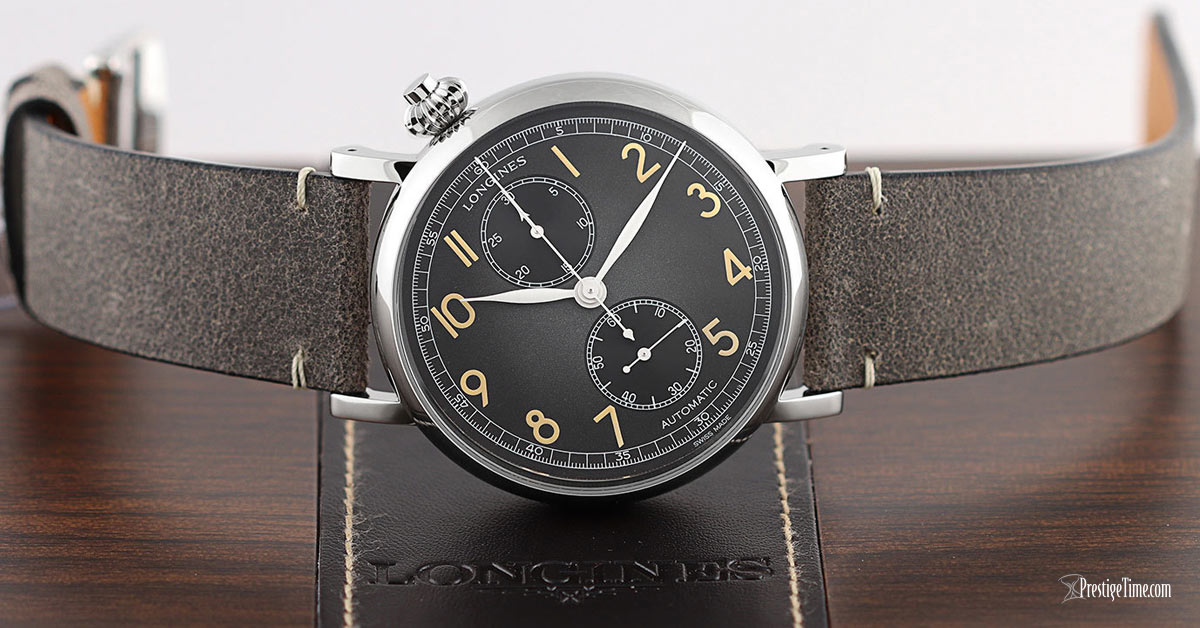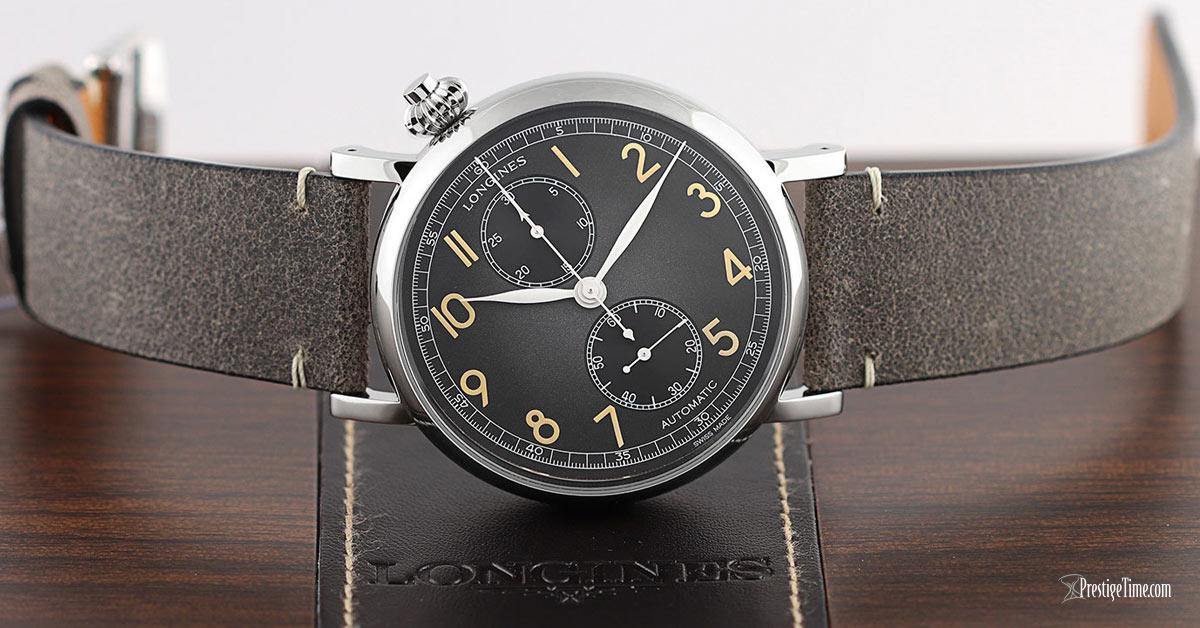 Which brand is more affordable, a Raymond Weil, or a Longines watch?
Both watch brands have new entry-level watches that start at around $800, give or take.  So, in terms of price point, they are very similar and on the more affordable side of all things luxury. However, on the higher end of the price spectrum, Longines makes more expensive, more complicated, and more luxurious watches in their higher-end collections, many with cases or a band made of precious metal. Some Longines retail for over $11,000 while the most expensive Raymond Weil watches retail at just under $4,000.
Which makes more affordable mechanical watches?
Longines has the more affordable mechanical watches in general and their most affordable mechanical watches are mainly in ladies' sizes. However, Raymond Weil isn't that far off in price. It's literally a difference of about $150 between the most affordable swing-wound watches from two brands.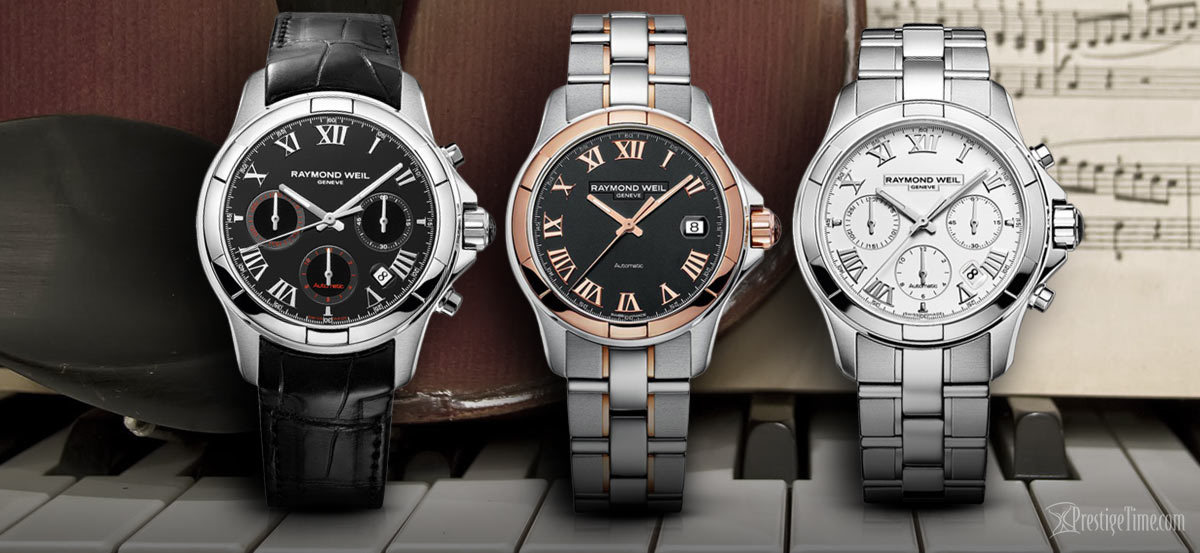 Who makes better watches, Longines or Raymond Weil?
Is Longines better than Raymond Weil? Both brands make great watches. However, Longines makes a finer type of watch compared to Raymond Weil. Longines also makes watches that are considered more complex in terms of their watchmaking know-how and/or high horology with certain watches featuring more than one mechanical complication. 
Which holds its value best, Raymond Weil or Longines?
Let's discuss the resale value of these two brands and how they compare when sold as a used watch. On the pre-owned market, certain brands perform better than others on average. This has to do with many things including supply and demand, brand popularity, and such. In terms of resale value, Longines has a higher average resale value when compared to Raymond Weil.
Is Raymond Weil or Longines considered a luxury brand?
Is Longines a respected brand? Both brands are considered entry-level luxury watches, Longines is a bit higher up that food chain. Raymond Weil is more of a lower market entry-level luxury watch brand similar to Tissot. Longines was founded in 1832 and for close to 200 years in business, they had the time to become a more established brand than Ramond Weil which was only founded in the mid-1970s.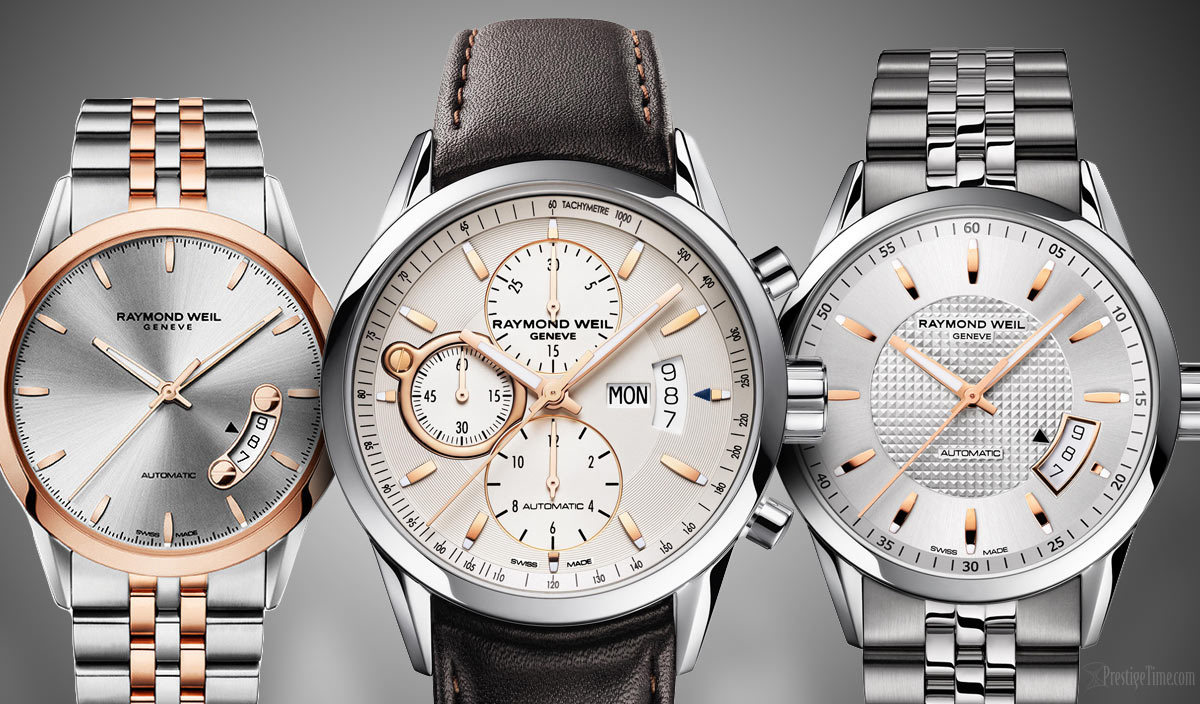 Which watch has better water resistance a Longines or a Raymond Weil?
Both watches offer some level of water resistance, and both have some watches which offer higher water resistance. Raymond Weil has a small collection known as the Tango collection wherein which some watches have anywhere between 100m and 300m of water resistance. 
Longines has a very popular and large collection of diver's watches known as the Hydroconquest that offers a consistent above-average 300m water resistance rating and is a favorite amongst many divers. They also have a more vintage-looking collection known as the Heritage collection. In this collection, there are two specific series known as the Heritage Legend Diver Automatic and another series called the Heritage Skin Diver. Both of these also offer 300m/1000ft water resistance.
Who has a larger selection of watches, Longines or Raymond Weil?
Both Raymond Weil and Longines have a nice selection of watches for both men and women. Raymond Weil has 6 main collections with around 100 different watches in total. Longines, on the other hand, has 16 main collections which together account for over 1000 different watches.
Longines has a much larger selection and range of watches compared to Raymond Weil. Longines also has many watches for ladies that are mechanical while Raymond Weil only offers quartz watches for women.