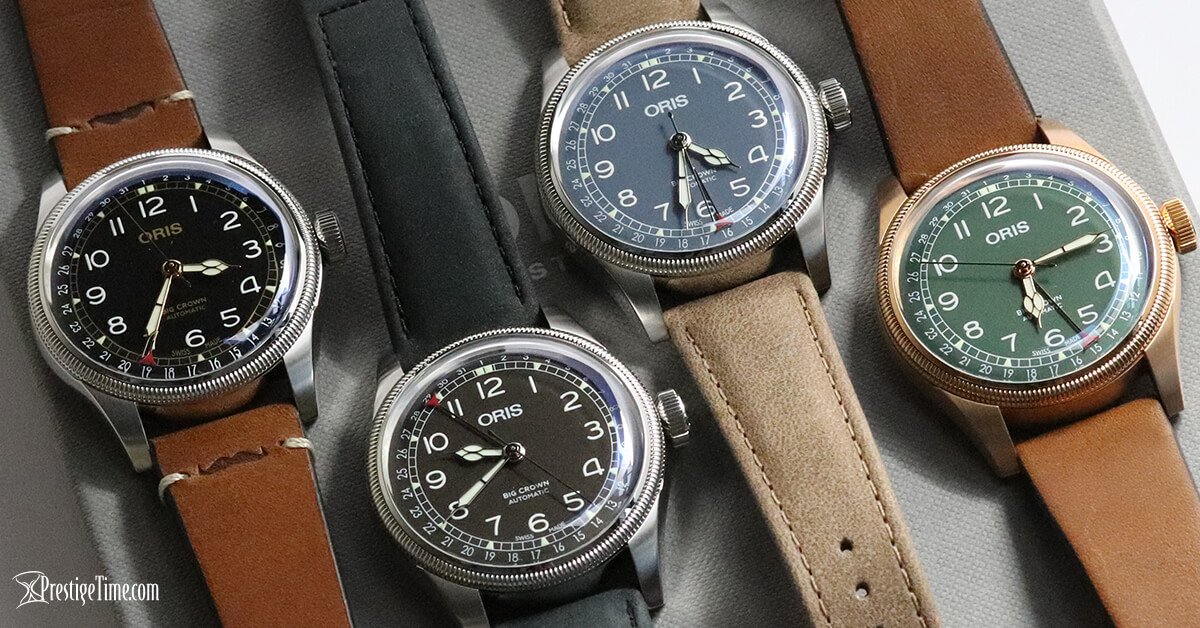 Oris Big Crown Pointer Date Review
A vintage-inspired reinterpretation of a classic Oris aviation watch from the domed crystal covering the dial down to the transparent sapphire case back. From the fresh new hues of the chocolatey black dial to the slate blues.
Some watches conjure thoughts that take you on long and blissful trips down memory lane to a time when art deco was the new trend, roadside diners were still blaring bebop music, and new cars were what we would consider classic cars today. The Oris Big Crown Pointer Date is certainly one such watch.
Granted, the new larger 40mm sized case helps to modernize the look of the Oris BC Pointer Date but only in terms of wrist presence. The adjustments were made to scale up the size of a more classic 36mm men's watch which was more of a standard size back when people still took polaroid shots instead of selfies.
Possibly the most striking feature of this series is the tones used in the dial designs on the various models. There are several models that use a soft calfskin leather strap and many of these straps come in various warm nostalgic tones that offset the soft slightly desaturated hues of the dials beautifully.
One of the most popular models of the Oris Big Crown Pointer Date is model # 01 754 7741 4065-07 5 20 63 which has a 40mm case and comes with a distinct slate blue dial. The kind of hue that was found on popular classic cars from the mid-1950s to the late 1960s.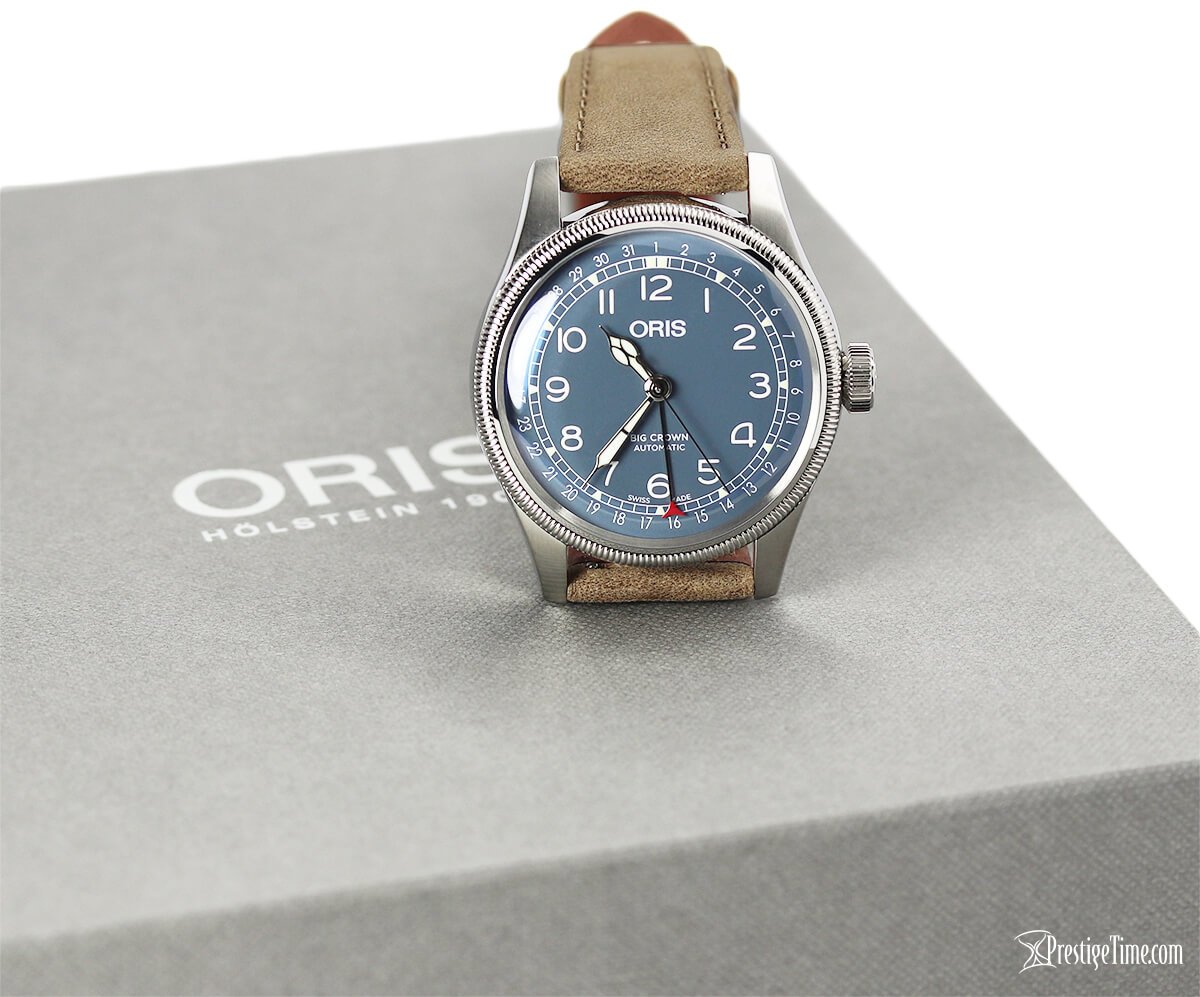 It has a luminous hour and minute hand which is opulently designed and a thin polished second's hand. The date feature on this watch is what draws many people to this design. Instead of an aperture to display the date, this watch uses another thin polished hand with a red pointer that points to the day of the month which is printed around the edge of the dial. This red pointer has a more triangular shape and is different looking from the red crescent-shaped pointer used on the BC Original Pointer Date.
The polished coined edged case has an interesting way of exciting your typical polished case design and stays true to the original pointer date.
Another popular Oris BC Pointer Date is a special Movember edition which was produced as a partnership between Oris and the Movember Foundation.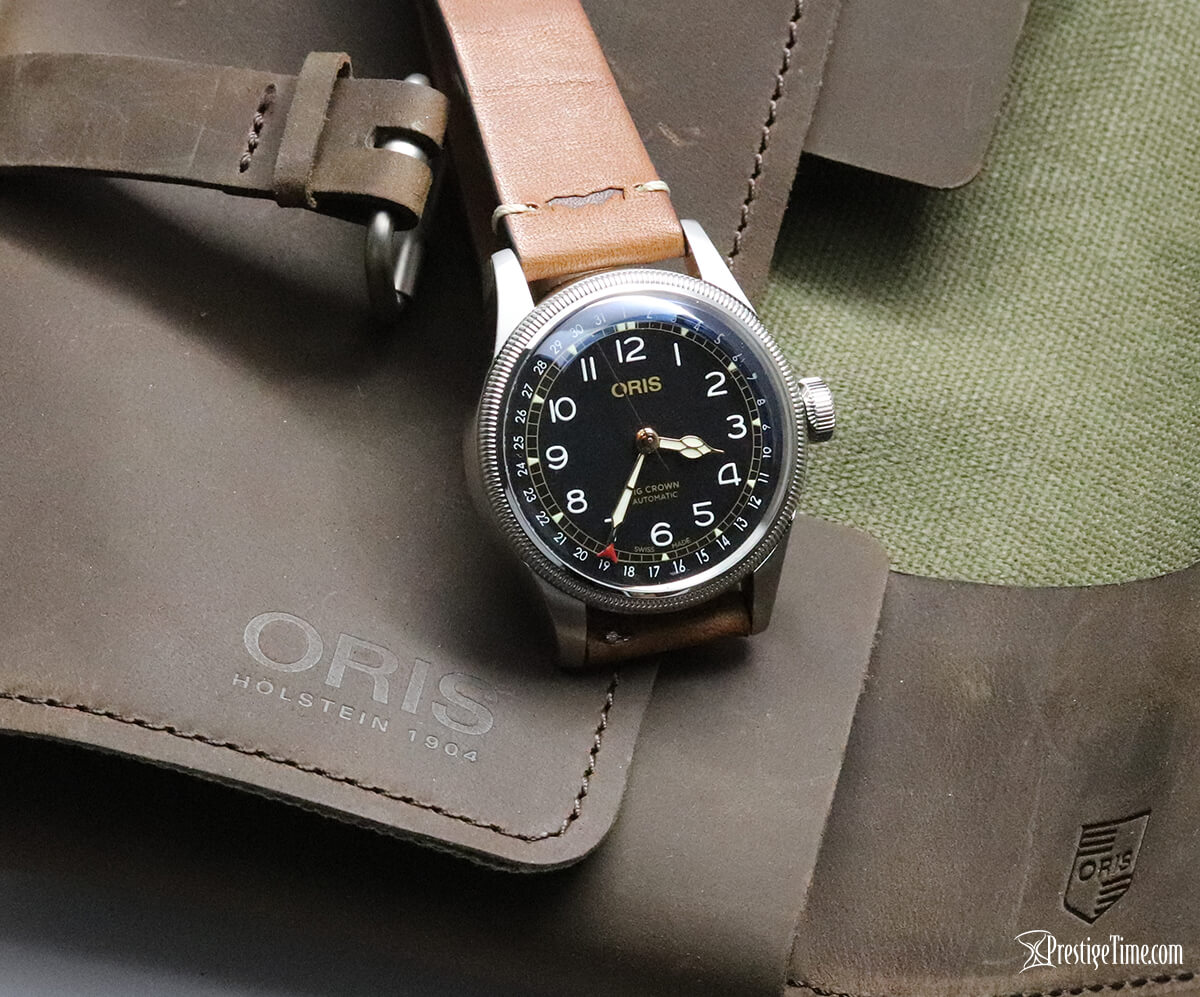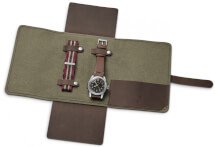 The Movember Foundation aims to help make positive changes to men's health. The watch I'm talking about is model # 01 754 7741 4037-Set LS Movember Edition. One special thing about the Movember edition is that it is delivered with a special leather satchel which includes an additional fabric NATO strap.
The next one from this series that we should look at is special edition model # 01 754 7741 3167-07 5 20 58BR which is also known as the Oris Big Crown Pointer Date 80th Anniversary Edition fashioned in a solid bronze case. This is a stunning watch with a forest green dial and matching bronze-colored hands with the red pointer at the end of the date hand. This watch comes on s brown leather strap and is fastened with a bronze pin buckle. While this model is not that easy to come by since it is often back-ordered.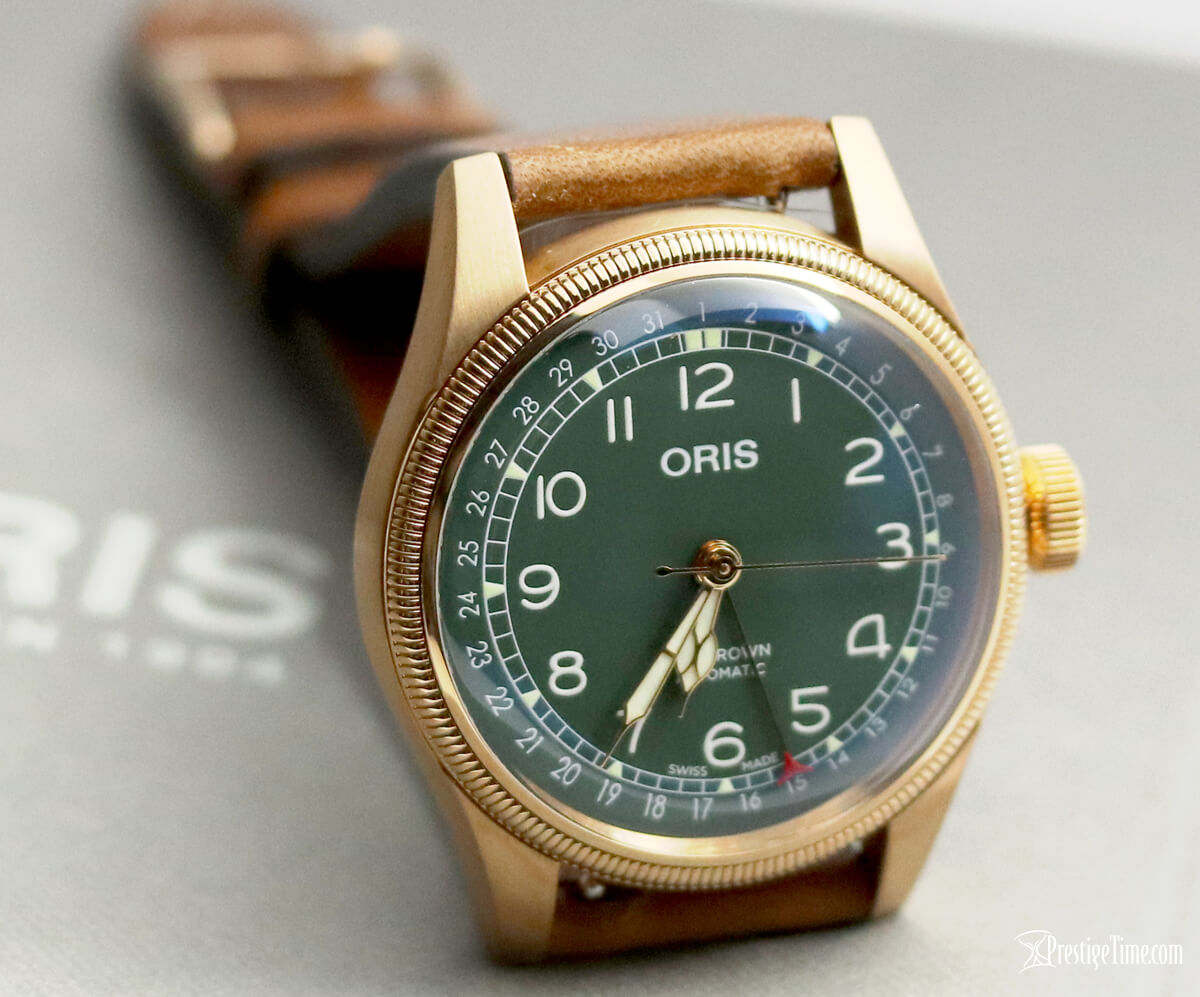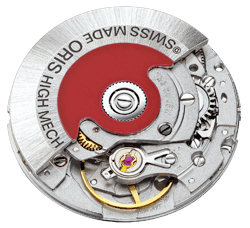 There is a 36mm model which uses a similar bronze watch case but with a dial that uses a lighter and softer shade of green. This model doesn't use a red tip on the date pointer hand. Instead, it uses a white pointer tip for the date hand. This is model # 01 754 7749 3167-07 5 17 66BR.
One thing all these watches have in common (be it the 40mm model or the 36mm of the Big Crown Pointer Date) is the caliber. These use the Oris Caliber 754 which is based off the SSW-220-1. Like one can expect from Oris, this 26-jewel automatic movement features a red rotor which does the self-winding when you move around, it beats at 28,800 VpH, and has a power reserve of approximately 38 hours.
Any watch from this collection would truly be something to cherish. It has a nostalgic quality that is rarely seen in most watches these days. To view the full collection, click on the button below.