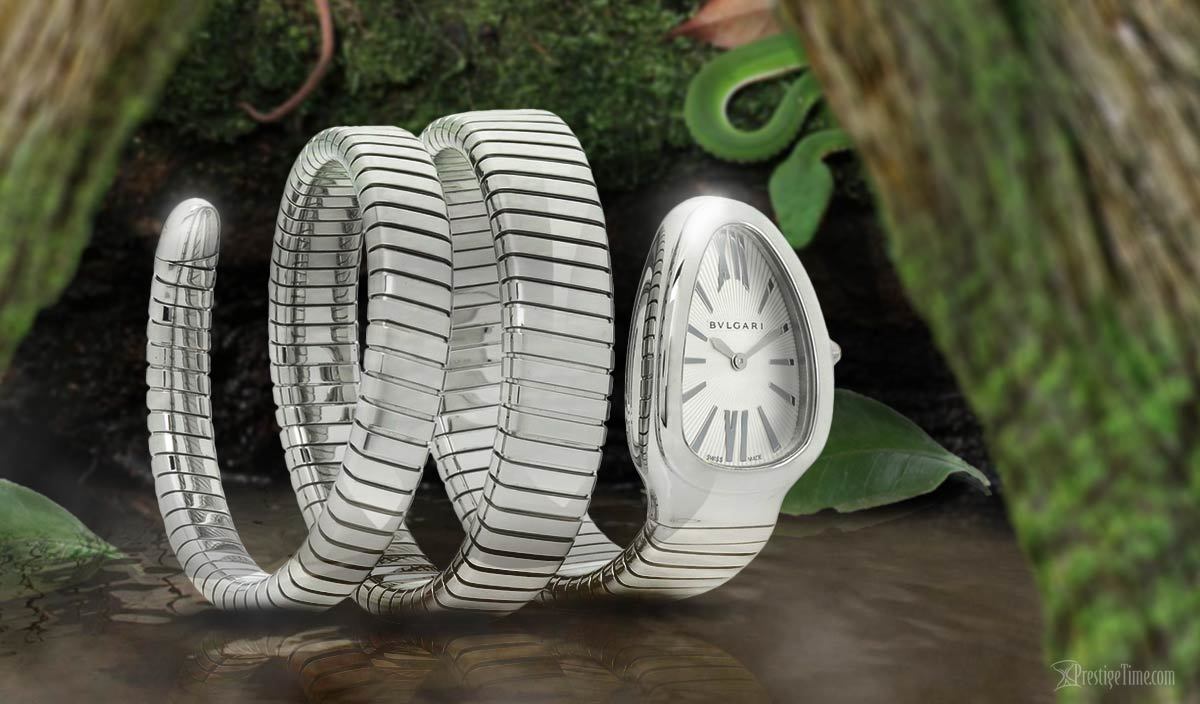 Top 5 BVLGARI Serpenti Watches: Full Review of Bulgari's Snake Watches
Experience the undeniably seductive charms of BVLGARI Serpenti watches.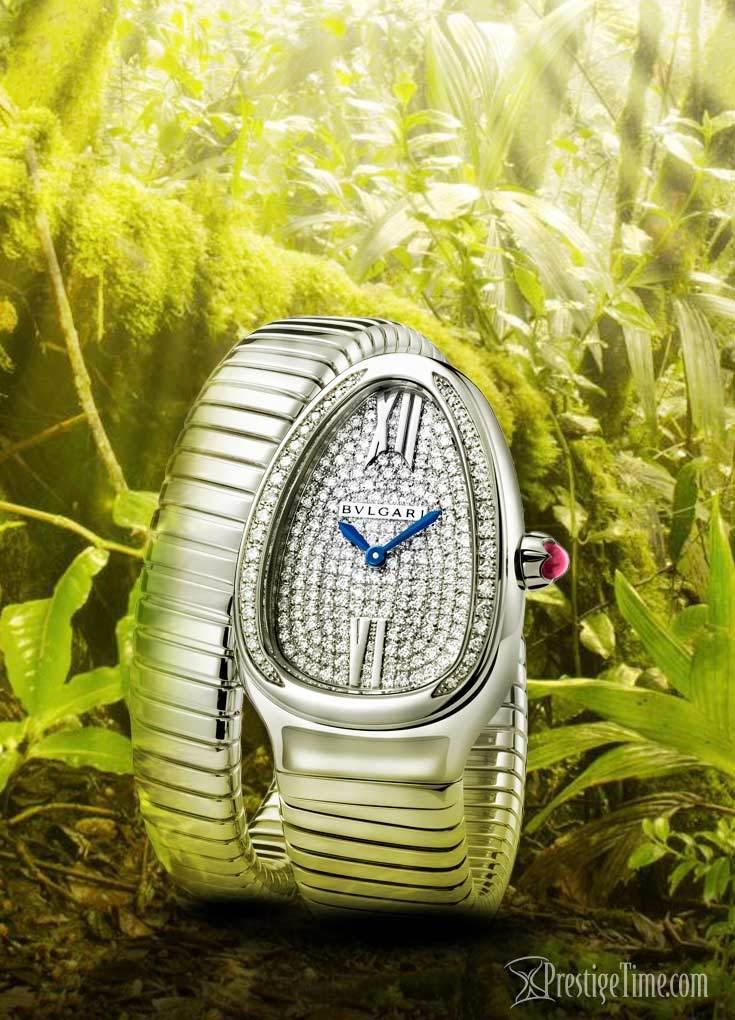 The Iconic BVLGARI Serpenti Watches
Full review of top Bulgari Serpenti watches
The serpent moves silently and uses stealth before capturing its prey. Bulgari Serpenti watches, on the other hand, is the very opposite. It is a bold collection that will never go unnoticed and is nothing short of spectacular. It is a fusion of Haute Joaillerie and Haute Horologie that creates an artful masterpiece such as the Diamond Dialed Bulgari Serpenti Tubogas 35mm Ladies Watch model# spw35d2gdg.1t shown here.
The Inspiration Behind This Collection
Slithering its way from Genesis into ancient Egyptian magic, voodoo, hoodoo, pagan rituals and Native American culture, the serpent is ever present.
Like a serpent shedding its skin, we find ourselves at an auspicious time in history, a time of change, renewal, and rebirth.
The Serpent has played an iconic role in folklore, mythology, and religion. In fact, biblical references indicate that the serpent was, in fact, the very first master of seduction. It's no wonder that BVLGARI chose this creature to be the symbol of their collection of Serpenti watches, jewelry, and accessories. It is truly and magnificently both mesmerizing and seductive.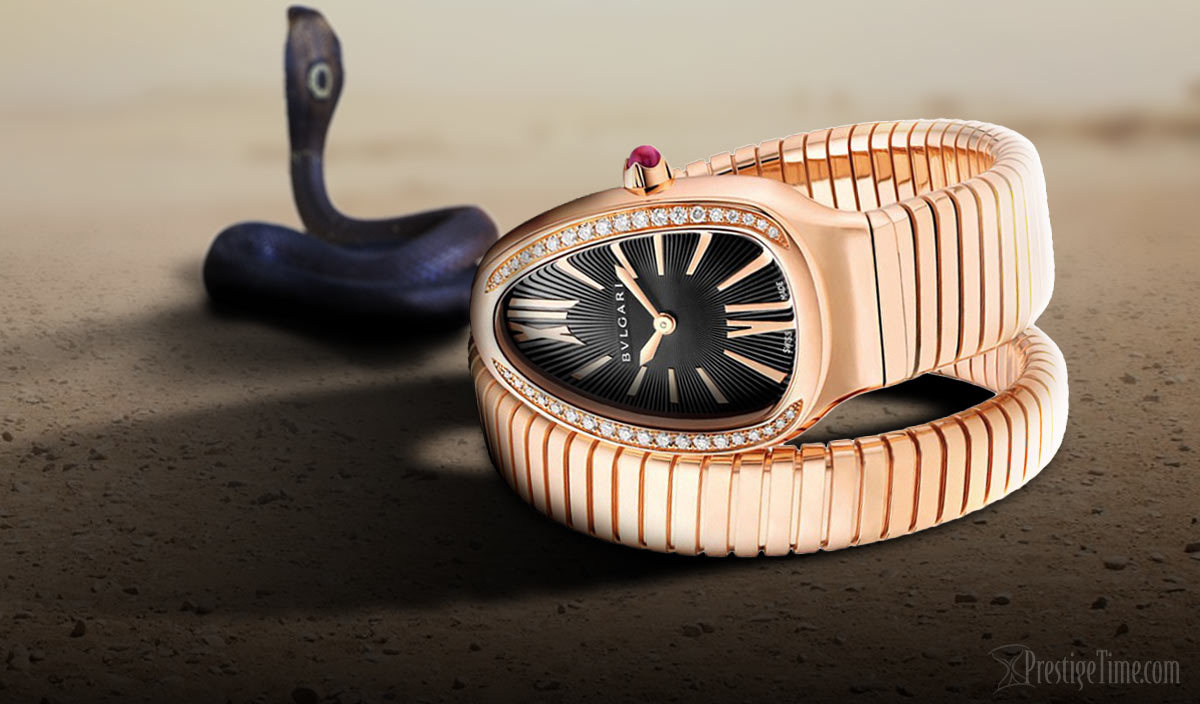 The Seductive Serpenti Watches by BVLGARI
The BVLGARI Serpenti coils comfortably around your wrist and mesmerizes all who see it. From the signature pink sapphire cabochon to the serpent-shaped dial, Bulgari's Serpenti collection is symbolic of the iconic reputation of the snake which has played an integral role in the universe from the very beginning and may be here longer than any of us.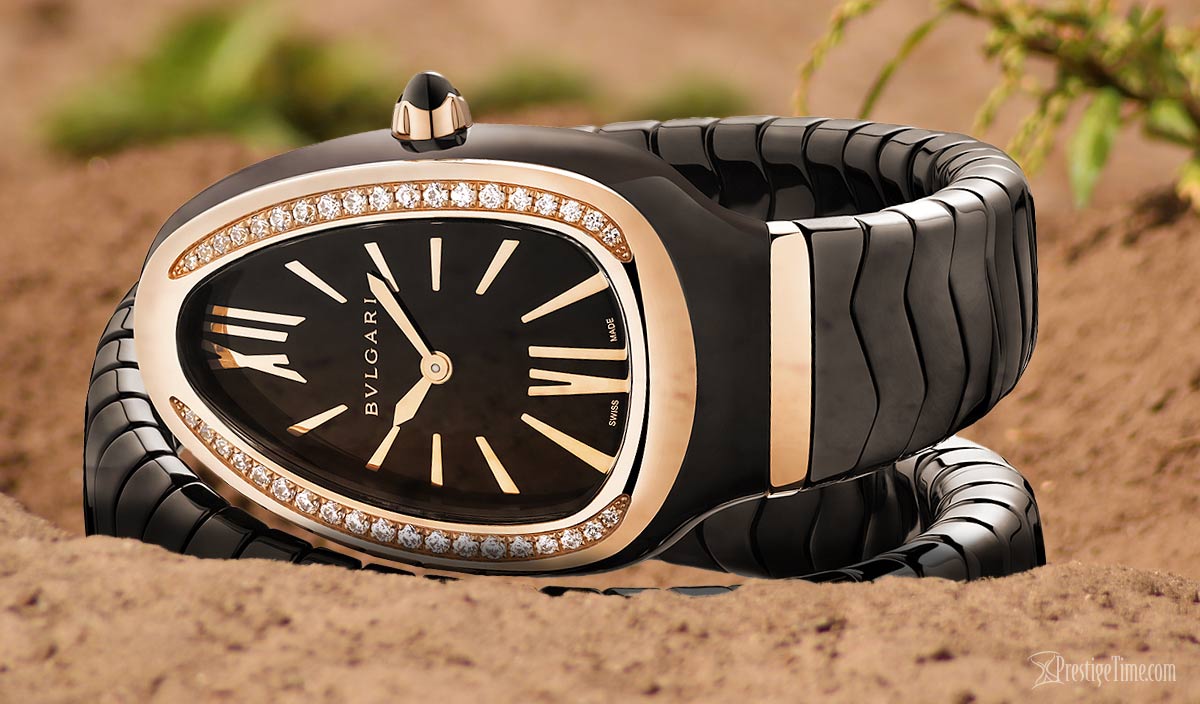 Above is the BVLGARI Serpenti Spiga Ladies Watch Model #: spc35bgdbcgd1.1t 102532
Like a femme fatale, the Serpenti watch or bracelet doesn't need to answer to anyone. The snake is cold-blooded and just like the cold-blooded reptile, the Serpenti watches takes no prisoners.