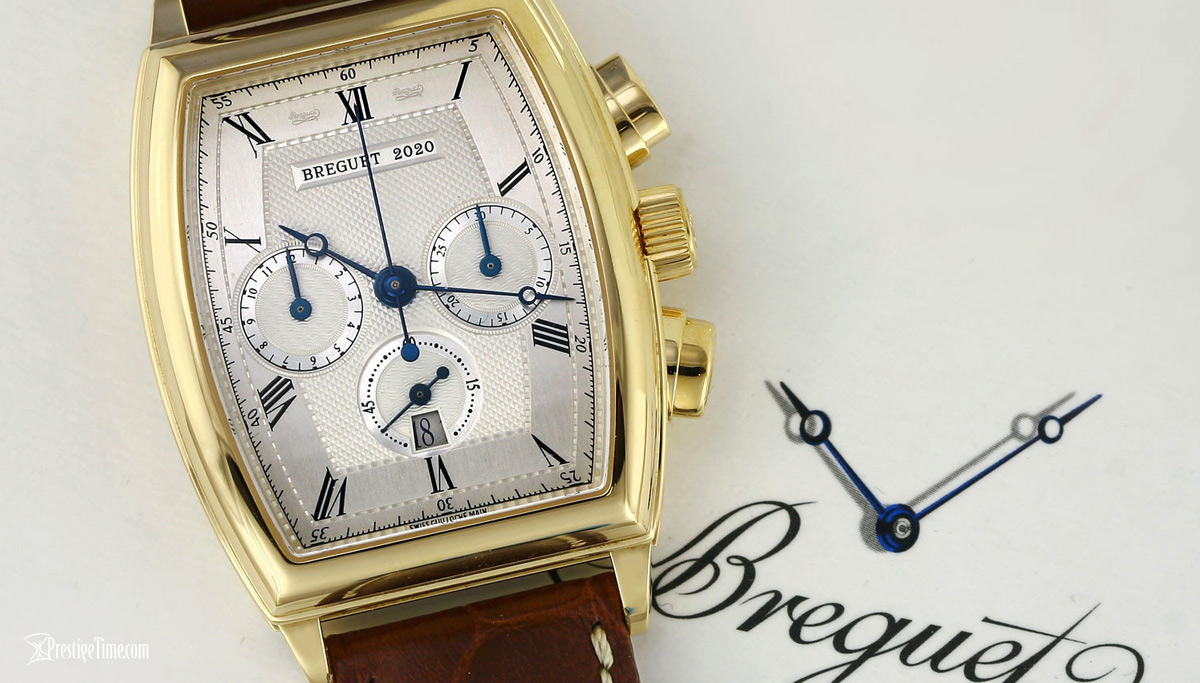 Breguet Heritage Chronograph Review
Let's review something different today. We rarely roll the clocks back to write a review, but this watch compelled us to break some unwritten rules.
I'm not usually the type to write a review on a watch that is no longer in production but we just got our hands on a factory overhauled Breguet Heritage Chronograph model# 560ba/12/996 in 18kt yellow gold with a brand new OEM alligator leather strap. Usually, a chronograph with a tonneau (barrel-shaped) case is not the kind of thing that will catch my eye, until now.
However, this watch has a unique look with its oval-rectangular shape and signature Breguet coined edge case. It also has several different patterns used in the guilloche dial which is not something you see every day. The inner main dial uses a diamond point pattern while the sub-dials have a wavy pattern.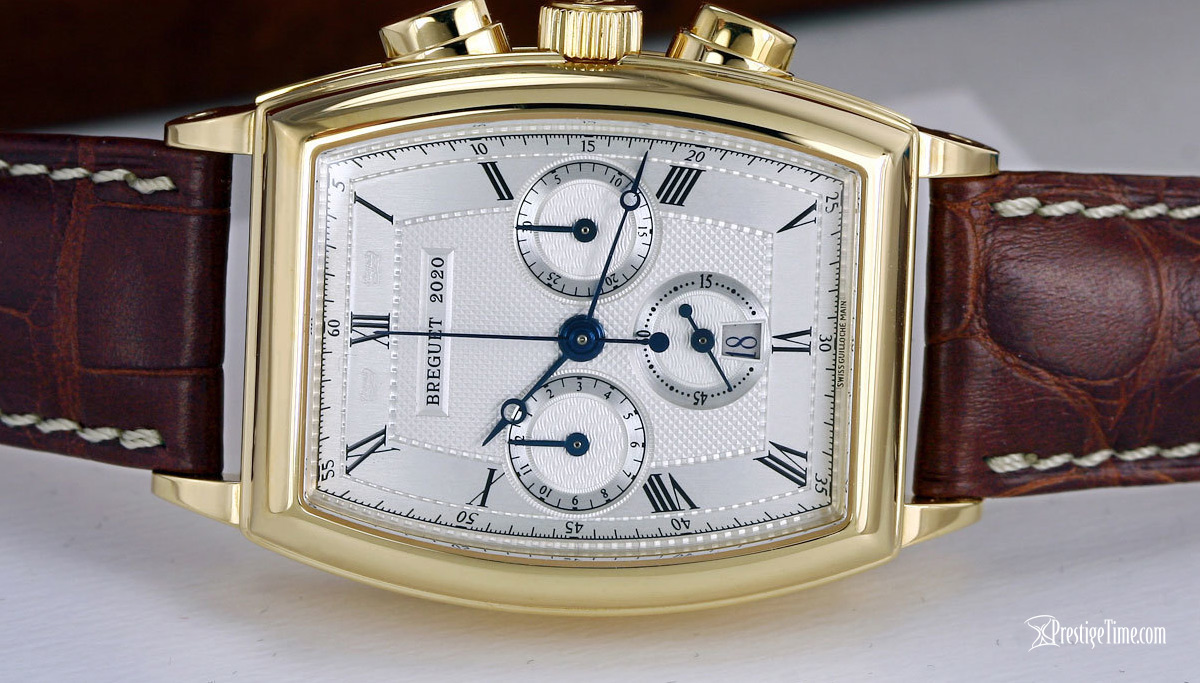 The dial uses black printed Roman numerals for the hour markers and a seconds/minute track is also in black around the edge of the dial. The Heritage Chrono uses Breguet style hands for both central hands and the sub-dial hands. Another thing you will notice on the dial is the small embossed Breguet logo stamped on either side of the XII Roman numeral at the high-noon position and at the 6 o'clock position is where you will find the small seconds sub-dial and date window.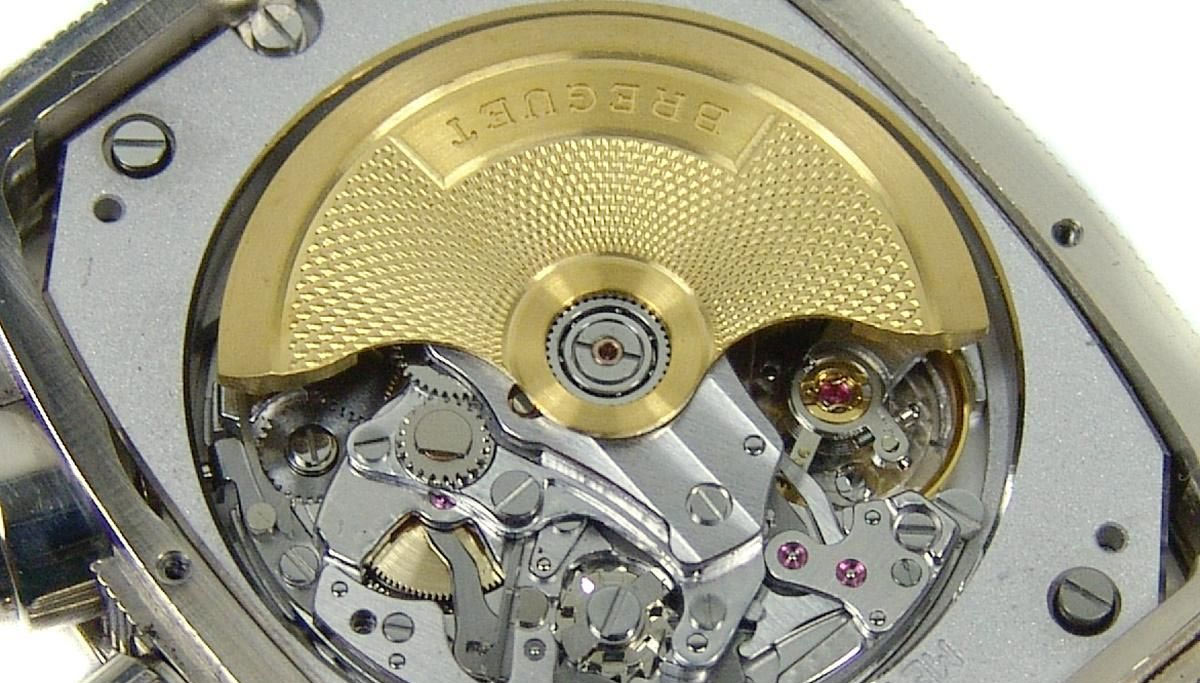 The movement is a Breguet caliber 550. It's a column-wheel chronograph which resonates at a steady 3 Hz or 21,600 VpH. This automatic movement has 47 jewels and has a power reserve of about 48 hours. Although there is a solid case back and this stunning movement can't be seen through a transparent sapphire crystal, let it be known that it is something to behold. The finishing on the various plates and rotor are exceptional and exactly what you would expect from a brand such as Breguet.
Overall, this particular model # 5460ba/12/996 has less of a sporty look and more of something semi-formal or even formal at a more conservative case size of 38.7mm x 32mm. However, the newer models use a larger case size of 42mm x 35mm.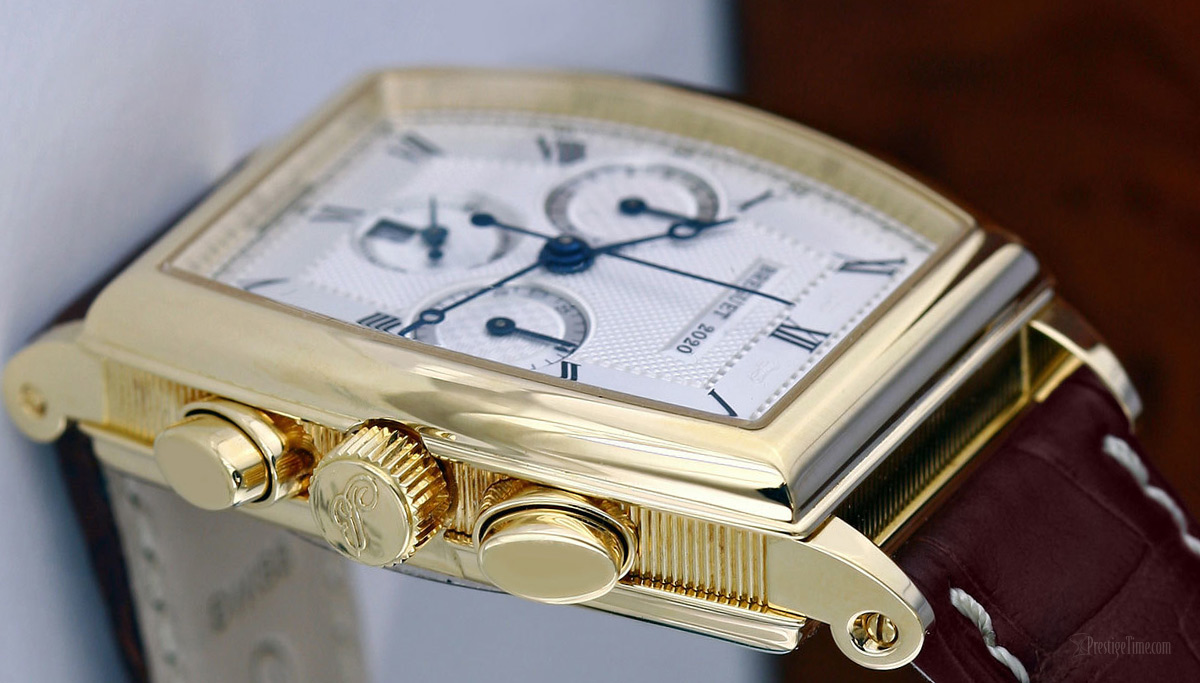 Two of the newer Breguet Heritage Chronographs such as model # 5400br/12/9v6 in Rose Gold with a brown leather strap or model # 5400bb/12/9v6 in 18kt white gold with black leather strap and silver dial has a much sportier look. The guilloche dials on these newer models are quite happening compared to the older models. Whereas the older model 5460ba/12/996 used only two types of patterns, (one for the dial and another one for the subdials) the engraved guilloche dial and subdials on the newer 2015 models use a quite few creative looking patterns which give the dial a more dimensional appearance.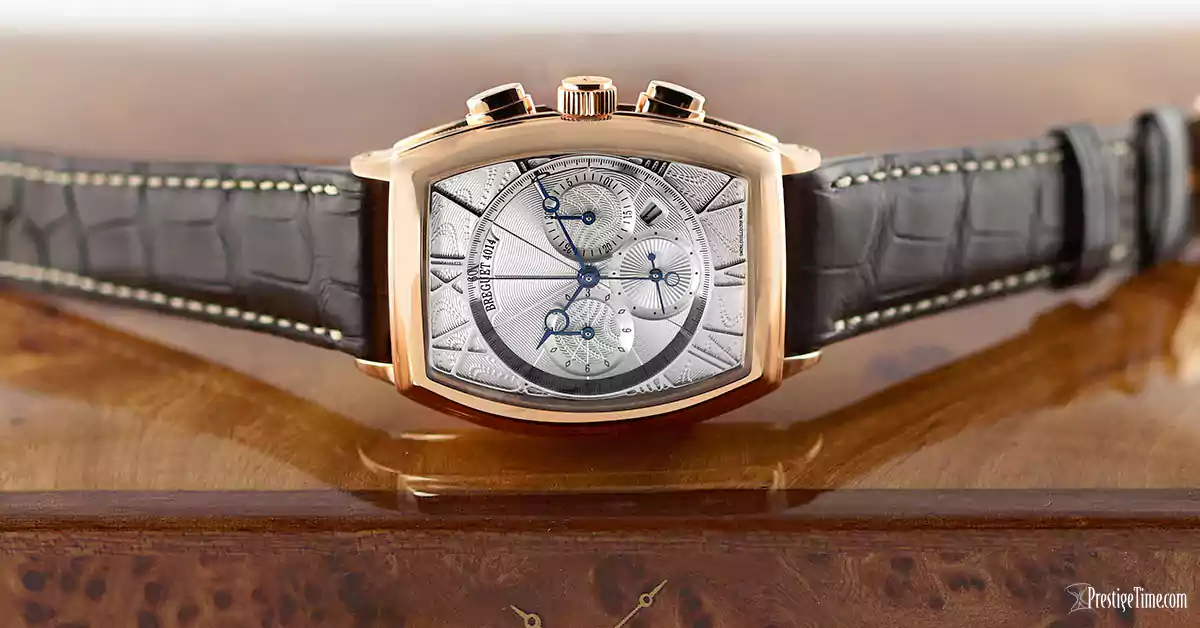 That's not all that has changed though. You'll notice that the seconds and minute track are now printed on a round-shaped inner dial instead of being printed around the perimeter of the tonneau-shaped dial like the 2015 models used to do. Another thing you will notice is that the roman numerals on the newer 2015 models are no longer printed but rather, they are made out of metal and are part and parcel of the dial itself.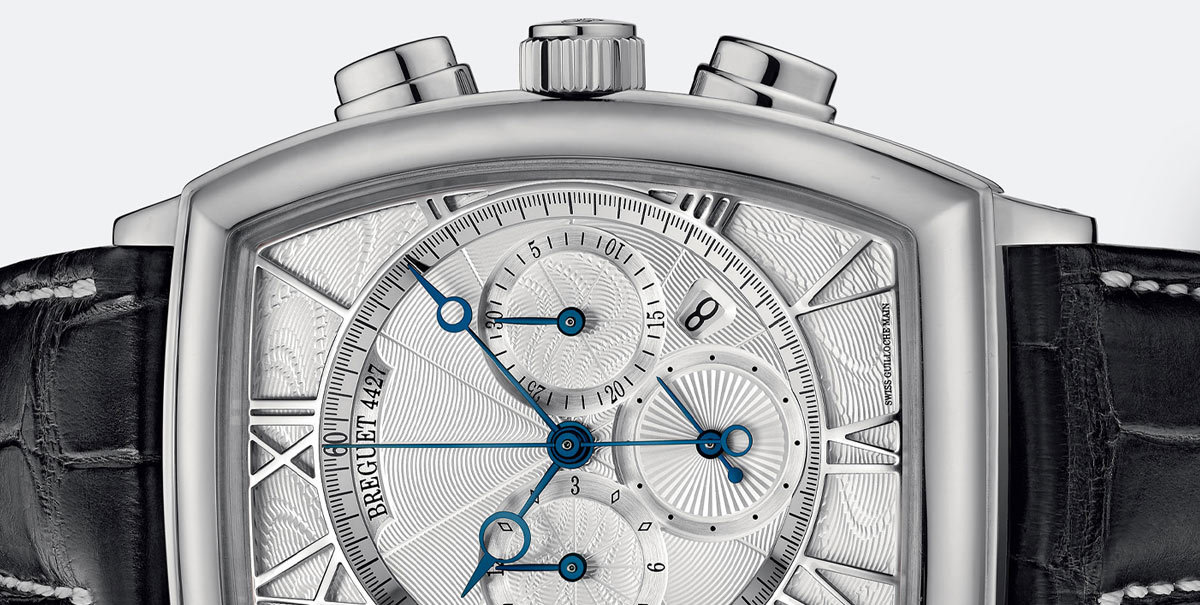 Breguet's case's signature coined edge was one of the things that they expectedly carried over to the new models. However, they started using the new Breguet caliber 550/1 which is built on its predecessor, the caliber 550. However, this movement features a slightly better power reserve of 52 hours (versus 48 Hours on its predecessor) and features a magnetic-resistant silicon balance spring.
See discounted pricing for these watches using the links below:
Breguet Heritage Chronograph (2015 Models in 18kt White Gold and Rose Gold):
https://www.prestigetime.com/Breguet-Heritage-Chronograph.html
Breguet heritage Chronograph (Pre-Owned 2005 Model in 18kt Yellow Gold):
https://www.prestigetime.com/preowned/Breguet-Heritage-Chronograph-5460ba~12~996-39429